Well thanks, ladies for your input on some of the challenges you face in homemaking. I have plenty of challenges, too.  I think they are always present. Just when you think you've got it down, there comes a new phase of life and then you have to rethink your ways of doing things.
I think one of my dreads is breakfast and wouldn't you know it(!) – it's my husband's favorite meal of the day! He can skip almost any other meal, but don't miss making him breakfast. Even some of my boys says it's their favorite meal. What's a mother to do in this situation? 🙂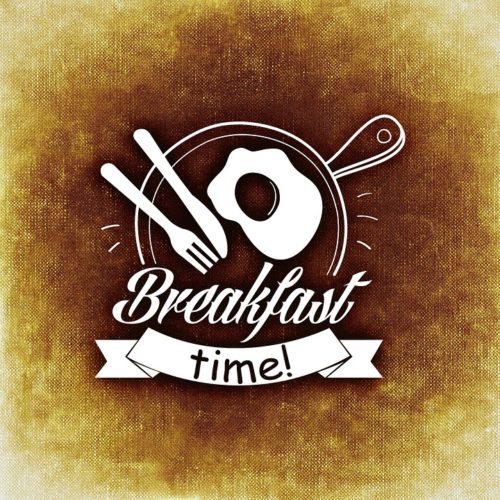 Since we married 27 years ago, it has always been a practice of mine to make a hot morning meal. I wanted to have that family time together and I feel like it's an important meal too, but man oh, man I'm sure tired of making it.
I've been trying to think of things I could do to make it less of a chore. If you have any ideas, please leave them in the comments. I'm thinking I need to go back to menu planning. When you know what you have to get up and make in the morning, when it's all written down, you don't have to waste valuable energy or time trying to decide what you want to cook. If I have a breakfast plan made ahead, I can go directly into the kitchen and get to it.
If I had a menu plan, I would also be sure I had purchased all necessary items. Do you ever walk into the kitchen and find out you don't have everything you need for that meal you thought sounded perfect for right then?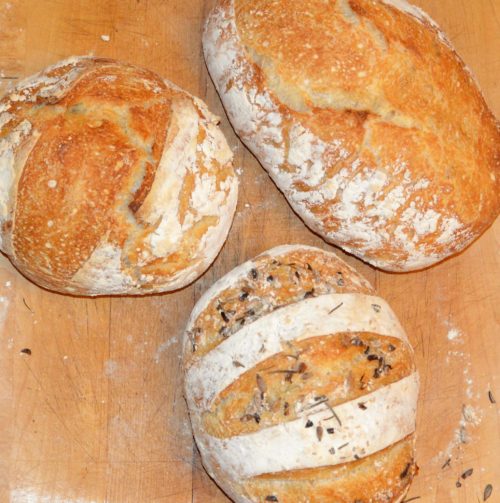 (artisan bread made by my daughter)
So we have two pluses now for planning a menu ahead of time.
make a menu – save yourself energy and time by not having to think about what you're going to make every morning
with a menu I would be sure I had purchased all items needed for the week at the grocery store
What about having some things in the freezer ready to go? Have you practiced this? Some ideas of food that could be made ahead and placed in the freezer are:
quiches (half-way cooked)
muffins (freeze in the muffin tins and then they can be removed and put in zip-loc bags)
loaves of homemade bread (great for toast)
Other ideas?
You may remember the magnetic chalkboard menu planner I made 3 years ago. It's such an easy system to use and worked really well, but then I got out of the habit.
This chalkboard that we placed on the inside of the cabinet door was specifically for my breakfast menu.
I listed out every breakfast I make and then in the squares that have the days of the week, I put the number of the meal that I want to make for that day. It works really nice. I have a lot of breakfast choices because after making breakfast for so many years, you need some variety. 🙂 Saturday and Sunday are my days off and so the kids help themselves to cereal.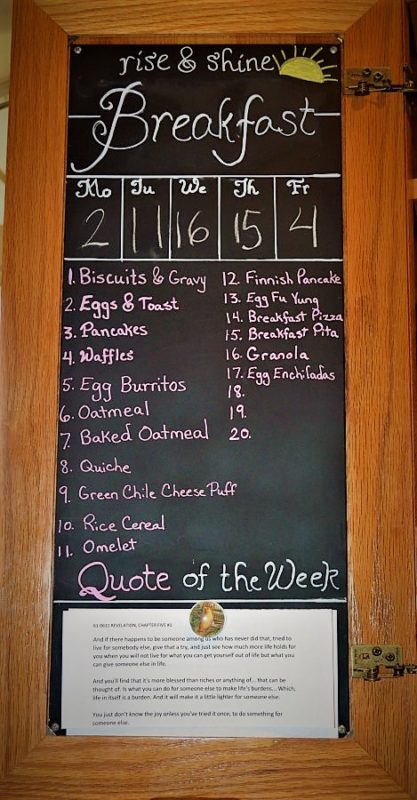 What breakfast will you be making tomorrow morning?
Save
Save
Save
Filed under: Breakfast/Brunch • Home Organization
Like this post? Subscribe to my RSS feed and get loads more!