A virus hit my home last week.
It wasn't pretty and I lost a lot of time trying to make it better.
But thankfully the doctor took care of it. The PC doctor that is.
I had an enforced writing break  when my computer got a virus and had to go to the shop. Thankfully, nothing was lost except my time as I attempted to self-diagnose it.
I'm glad there are computer gurus in this world.
Of course it was some computer whiz that put the virus on the 'net in the first place. Amazing what people do for kicks.
So, y'all are probably wondering what's been happening in the garage.
Well…
Um…
Actually not much… until yesterday.
You see from this picture that the garage isn't going to be no 30 minute task, so I have to wait until I have some time several days that I can devote to it.  Along with my hubby.  He's pretty vital to the operation.
Those muscles of his, you know.
Zachary and Hannah were here 2 weeks ago and opened gifts.  Hannah's parents spent the weekend with us, too and got to be a part of it all.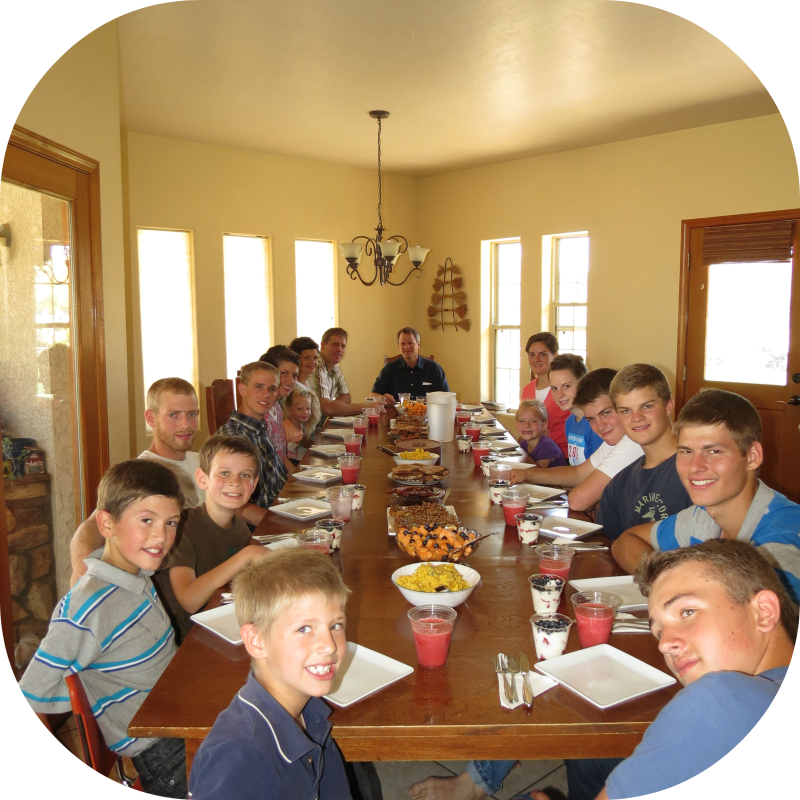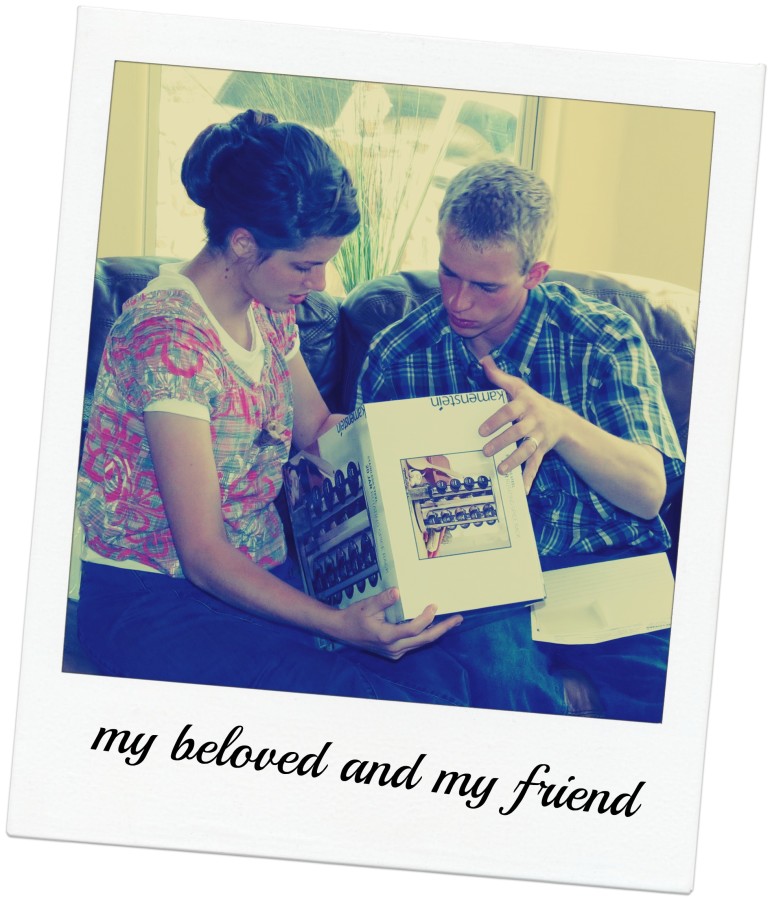 Russ took me on a 2 day getaway. This is the year for it, it seems. I don't think I've ever went on so many. But it's a good thing and two days! 🙂  It was absolutely wonderful, the place we stayed at was exquisite in my opinion.  I loved the cabanas.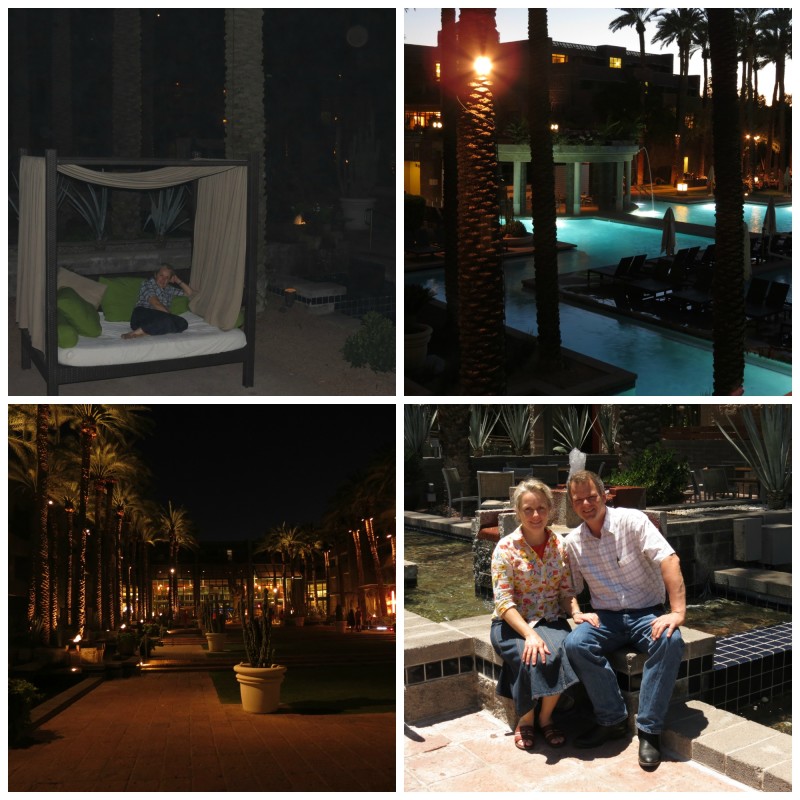 Then we had to say goodbye to our Seth.  He's went to Manitoba for the minnowing season and then he's going to be able to fulfill another dream he's had for a long time – that of being a guide. He'll be in British Columbia for 2 months and doing guided hunts for moose, goat, elk and grizzly bear. They will pack in on horses, along with their supplies and not go out again till they're leaving for the year. Laundry is all done by hand. Hmmm.  The hunters are flown in.  Yes, he did get his rental trailer fixed up and ready before he left. I'll do a post on that soon and show you how it turned out.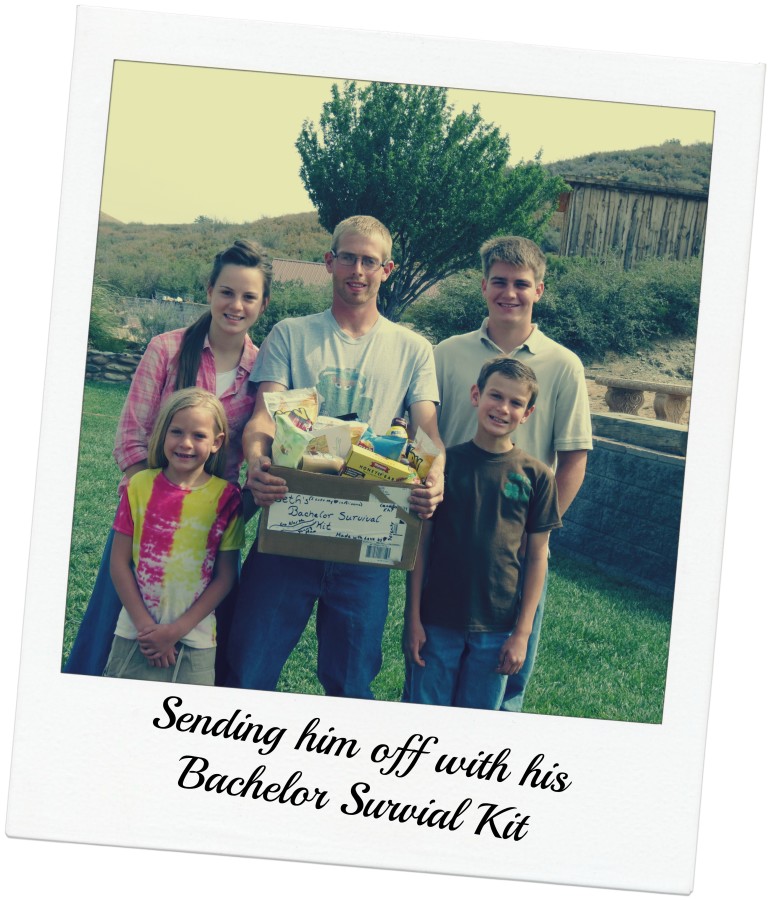 Of course, we had to send him off with a special breakfast, too.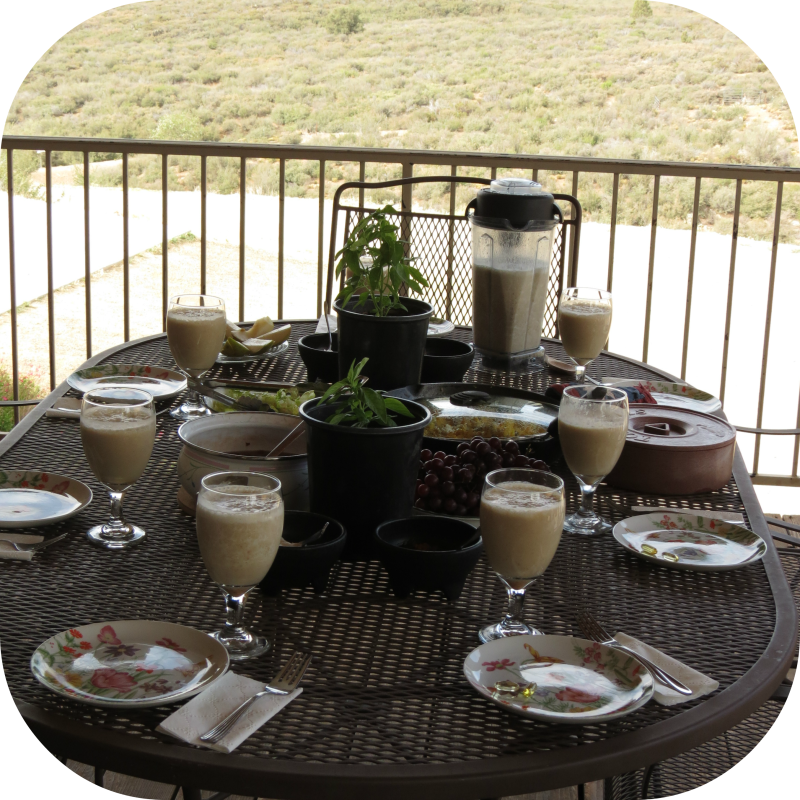 And then there were the graduations and our annual homeschool convention. So there has been very little time for cleaning up a danger zone. Oh, wait that's our garage isn't it?
I'll get to it people. I've got plans for that place.
How often do you have to clean yours?  Are they actually meant for parking your car inside? 🙂
Filed under: Family Life Updates • Home Organization
Like this post? Subscribe to my RSS feed and get loads more!