Sometimes when disappointments and discouragements are present in our life it's easy to lose sight of anything good.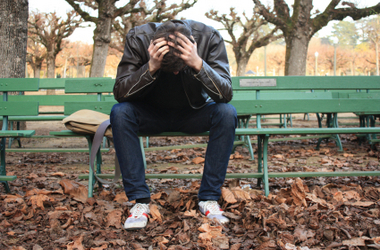 This is something I have struggled with a lot in my personal life.  I've overcome it to a certain degree but then there are the days I have my set backs.
It's not wrong to feel discouraged but it's how you and I handle it that determines whether we are going to let the trial or situation affect us adversely or if we'll be overcomers.
David also had his ups and downs as he shares in the Psalms – There were times when he was full of praise.
"I love the Lord, because he hath heard my voice and my supplications."
"O give thanks unto the Lord; for he is good: because his mercy endureth forever."
But then there were other days…
"Hear my prayer, O Lord, and let my cry come unto thee."
"Hide not thy face from me in the day when I am in trouble."
"My heart is smitten, and withered like grass; so that I forget to eat my bread."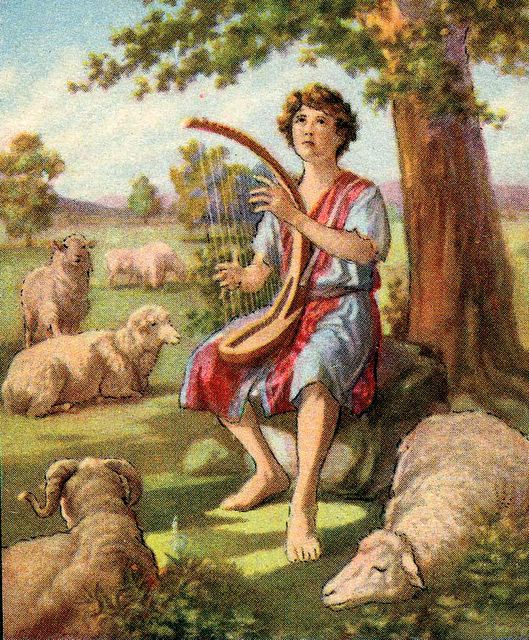 That's something we can all do.
We can pour out our hurts to the Lord. We need a listening ear and who better than our Creator?
Who better than He is going to really truly understand and be able to help us? The times when our emotions bring us low and hurts and grievances abound is truly the time to call upon the Lord.

We have a very large puddle in our back yard from all the rain that we have been getting the last few days and…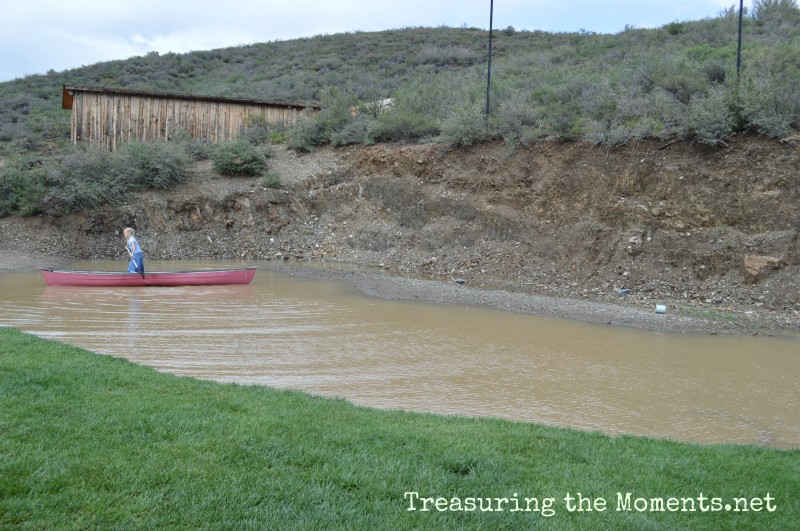 …our cat was sitting on the very edge of the puddle taking a drink. I was thinking of how there was no possible way he would ever be able to drink that whole puddle and I was reminded of this quote from Bro. William Branham.
Could you imagine a little fish about that long, out in the middle of the ocean saying, "I better drink of this water sparingly; I might run out someday"? That's nothing compared with the blessings God's got for you.  Neither could you "off-surp" the blessings that God's got laid up from you if you live ten million years here on earth. There'll still be plenty of blessings for you left, for He is the inexhaustible fountain of Life. –W.M. Branham
So God
wants

to bless me abundantly. Isn't that a wonderful realization?
Romans 8:28 says,
And we know that all things work together for good to them that love God, to them who are the called according to his purpose.
God never promised that things would always be pleasant but He did promise that He would work all for my good. The discouragements and disappointments are the things we see when things aren't clear but the bigger picture tells me that God is working it ALL (every bit of it) for
my

good.

In my Study Bible I read…

"Our troubles can be helpful because they…

1) humble us,

2) wean us from the allurements of the world and drive us back to God,

3) vitalize our prayers,

4) allow us to experience more of God's faithfulness,

5) make us more dependent upon God,

6) encourage us to submit to God' purpose for our lives, and

7) make us more compassionate toward others in trouble."
Can you too see the truth of this?
We don't want to "nurse" our hurts. There is no growth in that but rest can be found in knowing he
wants

to bless us and is working everything for our good

even if we can't see it

. And just like David wrote, the God of heaven "hath heard my voice and my supplications".
We can be victorious through our trials but our reaction and what we do in those times that we are tried will determine which outcome we will have – victory or defeat.
But thanks be to God, which giveth us the victory through our Lord Jesus Christ. I Corinthians 15:57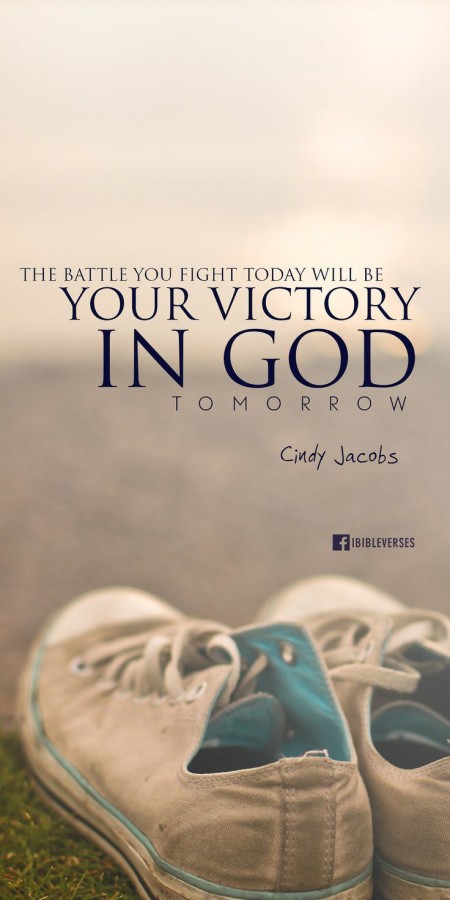 Filed under: Inspirational
Like this post? Subscribe to my RSS feed and get loads more!