As of last night I am a grandmother!
Little Shalom Adriel arrived somewhere around 7:32 p.m., weighing 7lbs. 10oz. and measuring 20 1/4″ long.

Zachary is a very proud daddy.

And the mommy…

Audrey adores babies – loves to hold them, feed them, take care of them. She'll make a great auntie.
Justus kept checking his new little niece out. Was he marveling at new life, I wonder?

First time aunts and uncle.

The captivated Grandpa.

Am I really a Grandma??

Shalom Adriel
Shalom means "Peace"
Adriel means "God's flock, from God's congregation"
We are thankful for a relatively short delivery and a healthy grand-daughter!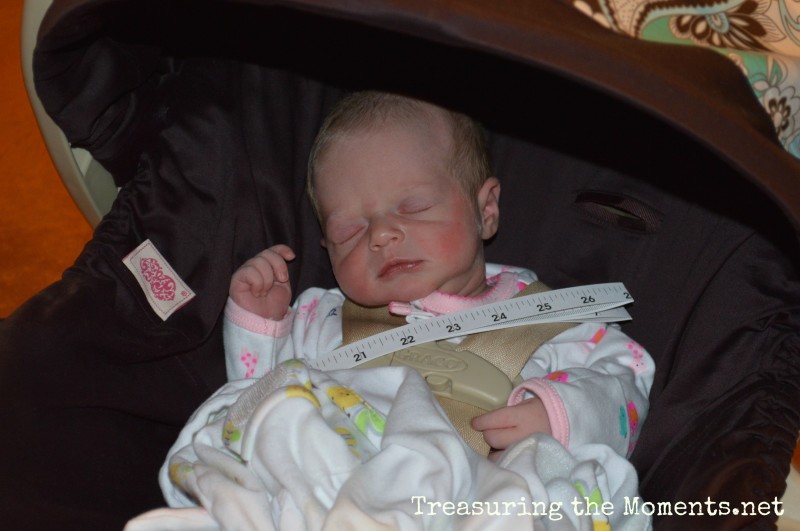 Filed under: Family Life Updates
Like this post? Subscribe to my RSS feed and get loads more!