I thought I had it good.
I love my travel trailer with its slide-out but I was converted this year.
Converted to camping in a canvas wall tent.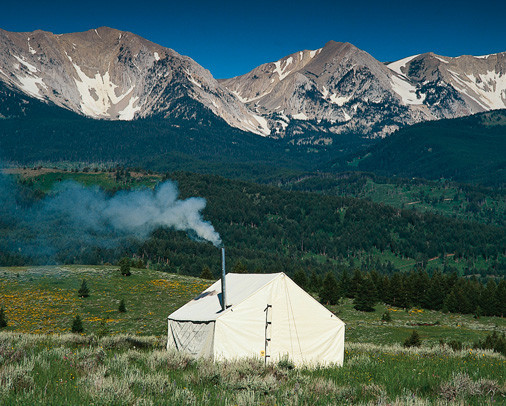 (photo from Montana Canvas)
Although a travel trailer certainly has some pros, I can only think of one of thing that it does that I cannot do the same in a wall tent.
What I love about the wall tent.
the cozy rustic charm the canvas walls give
wood burning stove
sleeping accommodations & kitchen under one roof
2 tables can be left in place w/ chairs even when we have our sleeping bags and kitchen set up
When I stayed in my travel trailer, there were always issues of running out of water (with running water, people tend to use more) and the batteries would have to be charged nightly.  I never ran the furnace an extreme amount because I was always worried about the batteries and running out of propane for cooking.  And one of the biggest things – it is sterile compared to the charm of an old wall tent.
Rain? I know it can keep it out because the first night at camp it rained ALL night and it wasn't always gentle.
"Tea in the Travel Trailer" just doesn't have the same ring to it as "Tea in the Wall Tent Parlor."
Because everyone always has tea in the woods, don't they?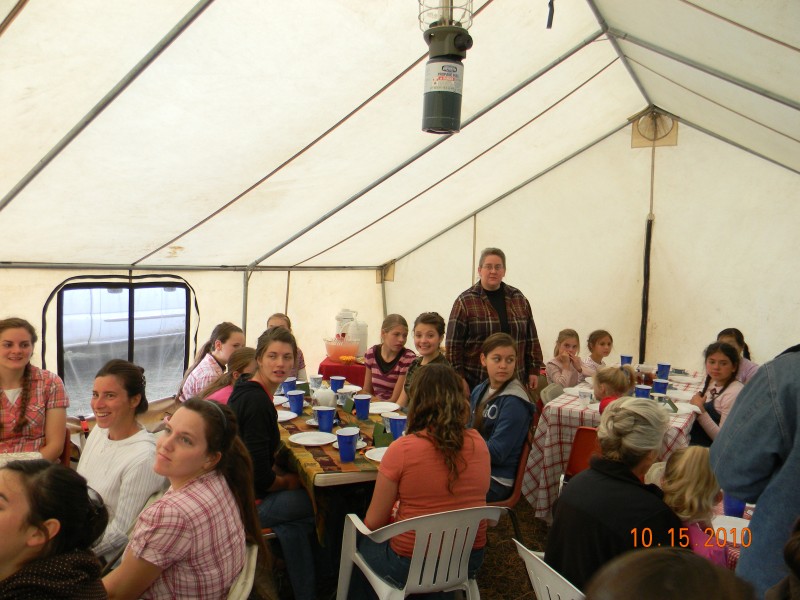 With a wood stove I can stay warmer than I would if I was in my trailer. Provided your nephew doesn't smoke you out. heehee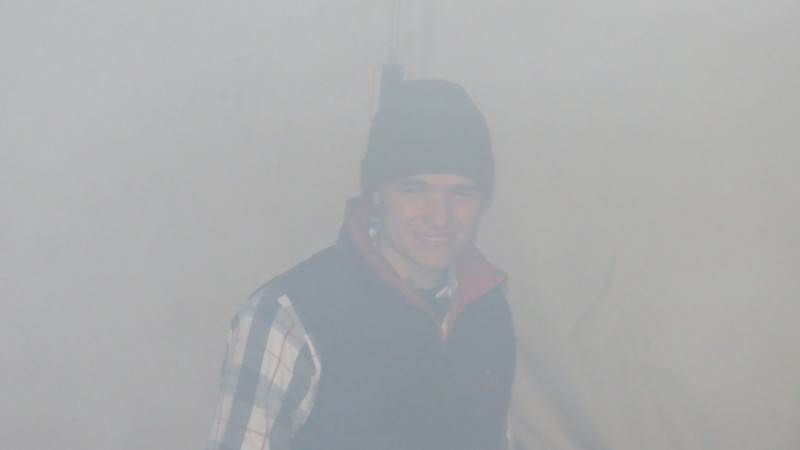 The only negative I can think of is that I have nowhere to store my camping gear, but it seems a small price to pay.
I don't consider myself a real nature loving outdoorsy type, but what can I say, I'm a homeschooler at heart and I certainly work to promote a love of the outdoors in my children.  I do like the old ways the pioneers lived and love trying things in my Dutch Oven.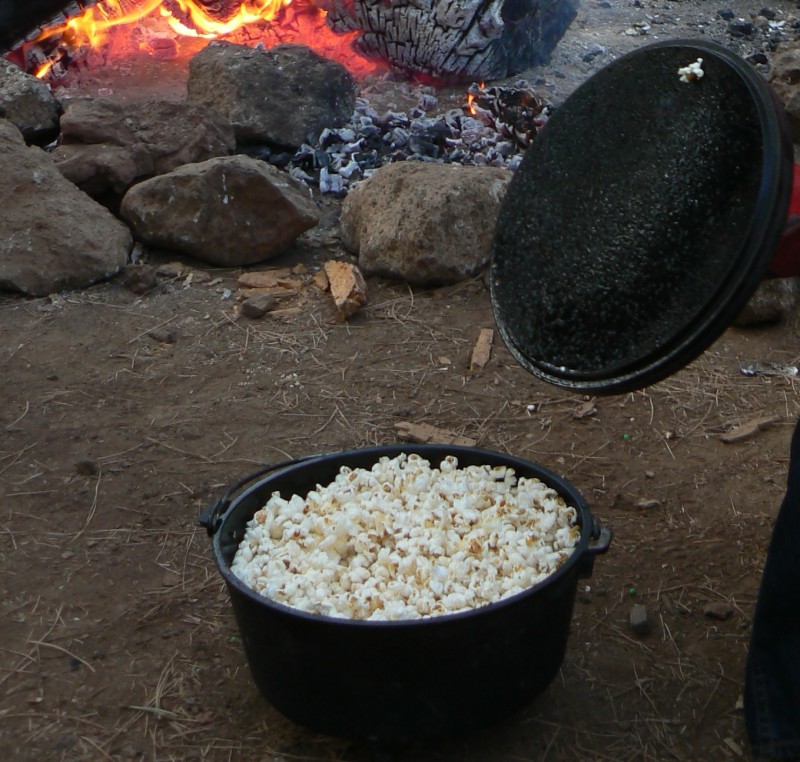 I'm on the lookout for another wall tent because me and my girls may need a place to sleep if we get a passel of male campers next year. They almost always move in with Russell and the boys – but this year was my turn – and much to Russell's surprise, I don't want to turn back.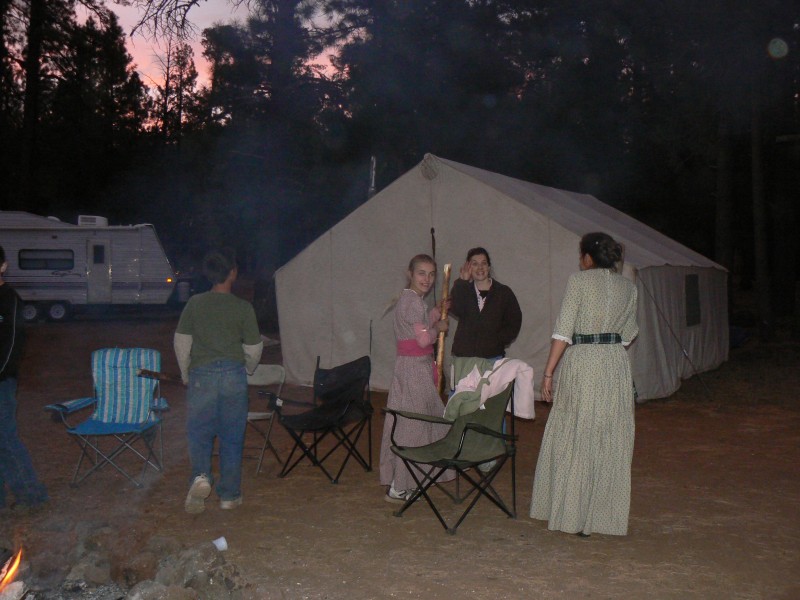 (Hunting Camp 2008)
Filed under: Family Life Updates • Hunting Season
Like this post? Subscribe to my RSS feed and get loads more!