Have you ever thrown a party in a hotel? I have given one about once every 2 years. You see, our homeschool convention is held in Phoenix and they also do a jr. high graduation ceremony on Friday night… usually.  This year, the graduation was on a Saturday, so we had to throw our party on Friday night…
in honor of Serenity.
We rented a suite and then got bumped up (courtesy of the hotel) to a hospitality suite. It was lovely and nice and perfect for the occasion.
But let me show you pictures, since that's the best way to "tell" you.
At home you do as much as possible. It's not fun trying to do it in a hotel!

About 2 hours before everyone was to arrive, I went to the hotel to get things ready. Wow! This was my first time to see the room and I was thrilled. Perfect!
I was planning on putting the sandwiches together myself, but then a group of girls showed up and being the well-trained and lovable girls that they are – they offered to help.
Grace, Serenity's cousin, was the appointed hairdresser for both the party and graduation night.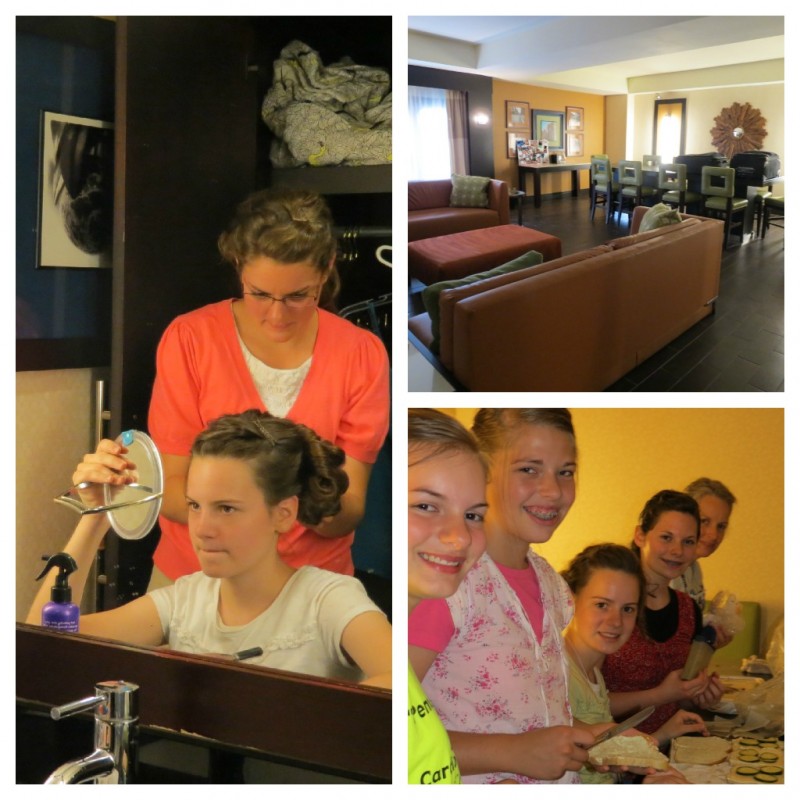 The menu:
Chicken w/ Roasted Bell Peppers served on Sourdough
Guacamole and Bacon Sandwich
Spinach Roll-ups
Baked Potato Salad (forgotten at home ) – This was to be a hot dish served from the Crock-pot.
Cucumbers w/ Ranch Dressing, Fennel, Salt & Pepper
Black Bean, Corn & Tomato Salad with Feta Cheese
Olive Garden Hot Artichoke Spinach Dip – served with crackers
Layered Fruit Dessert
Vanilla Cake pops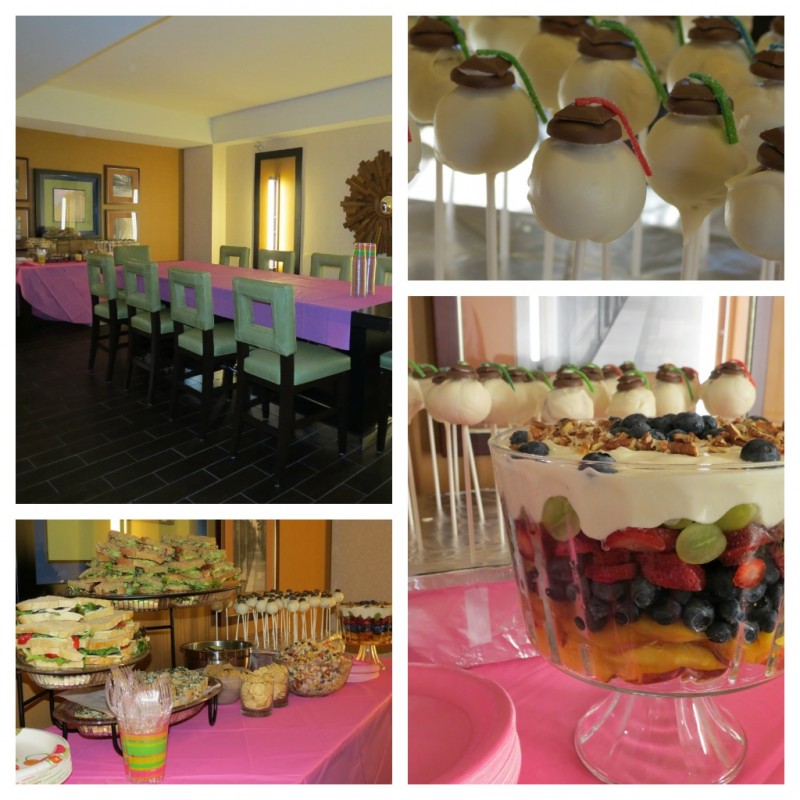 Some tips for you since I know you've always wanted to throw your own hotel party, is to bring:
trash bags
dish cloths and dish towels
Saran wrap
knives & serving spoons
dish soap wouldn't be a bad idea
& of course bring all the obvious things – like your food, drinks, plates, cups, utensils & friends

Celebrate the happiness that friends are always giving, make every day a holiday and celebrate just living.–Amanda Bradley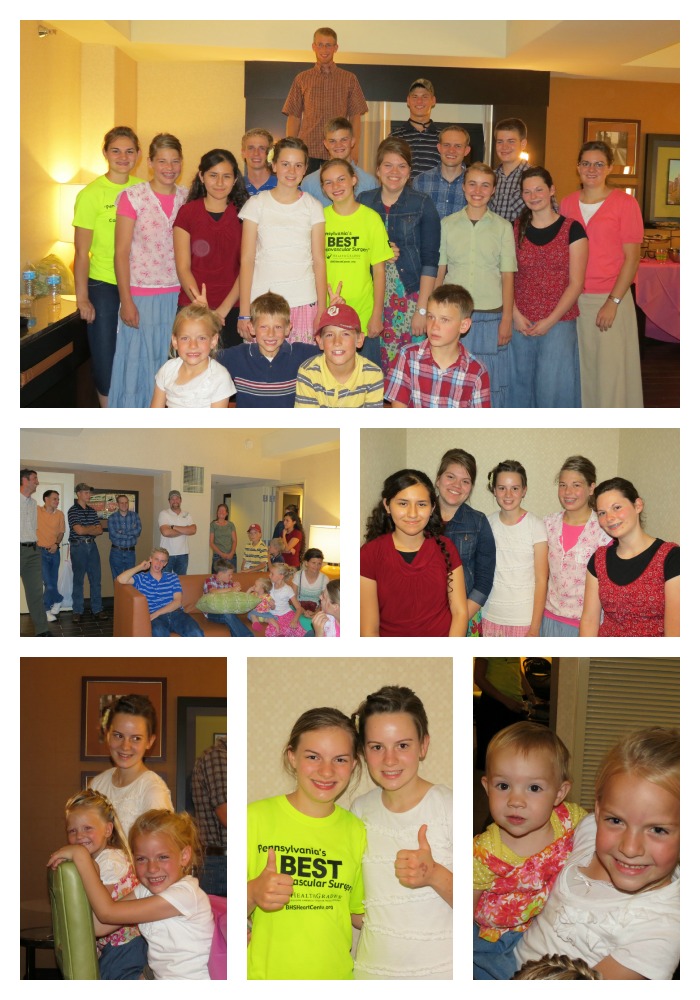 Filed under: Family Life Updates • Gatherings • Homeschooling
Like this post? Subscribe to my RSS feed and get loads more!