It was another bad-weather day at EXPO.  The weather turned cold and it poured rain.  Mud, mud, mud!  Thankfully, Justus brought his mud boots because he needed them – but it wasn't enough to just walk in the mud and smoosh it around, he had to scoop it up in his hands and watch it ooze.  No picture, but it was quite a sight.
Wesley didn't place but he did very well.  For showmanship he placed 3rd in his class beat by two other girls that are in our club.  Wesley and Molly, who's on the far right, used to always be neck and neck in showmanship and one or the other would win 1st or 2nd place but for the last few years, Molly's pulled ahead and Wesley's been out of the picture.  Molly is also a pig breeder and is who Wesley purchased his pig Butterfly from.  The other girl who beat Wesley in this class for showmanship was Hannah who placed 1st. Hannah then went on to win Grand Champion Showman.  I was really happy for her because this is her last year and she puts a lot of effort into 4-H.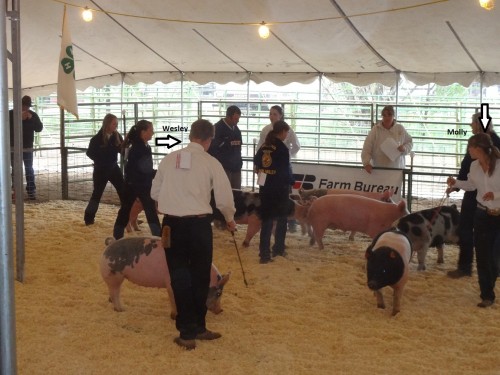 Wesley was the only boy in his class.
How did they get those pigs to line up like that?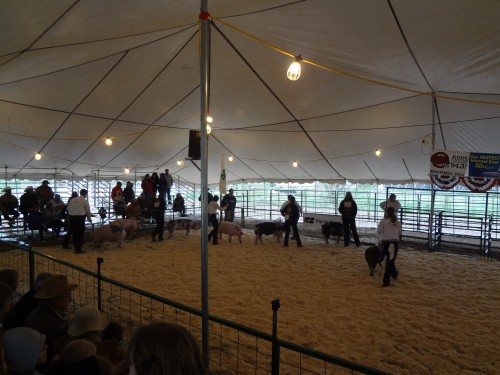 I was so happy for Serenity…  She got so many compliments on her aprons.  Everyone was so impressed by them.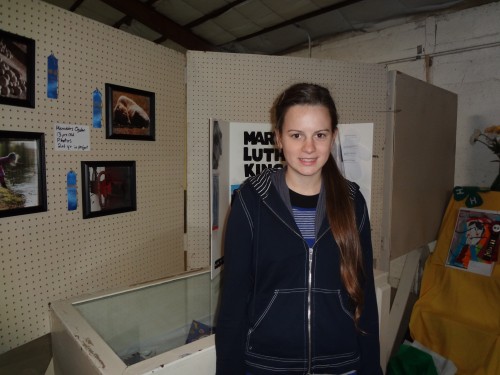 She won Best of Class and Best of Show – which is the highest award given for indoor exhibits and only given to 1 person.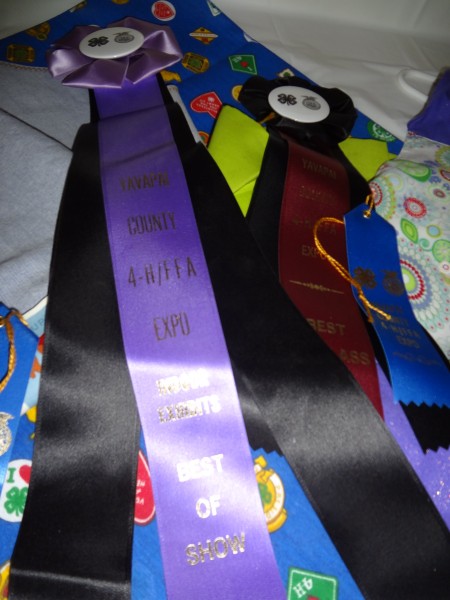 Tomorrow is the big Auction.  That should be exciting and I'm looking forward to seeing what Serenity's aprons bring in the ring.
Bye for now…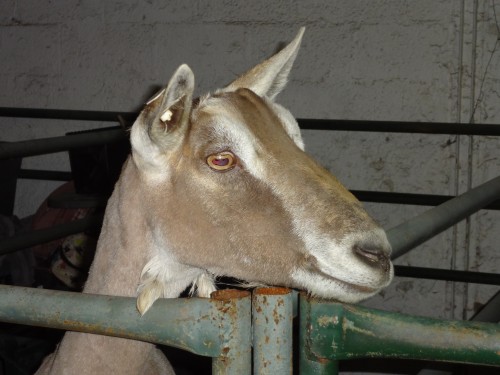 Filed under: Family Life Updates • Farm & Garden
Like this post? Subscribe to my RSS feed and get loads more!