EXPO's over.  Saturday was a great auction day – beautiful weather and buyers were really generous.  The last few years the price's were lower but this year was really good.
Audrey got to be part of the opening ceremonies with the Clover Bud kids from our club.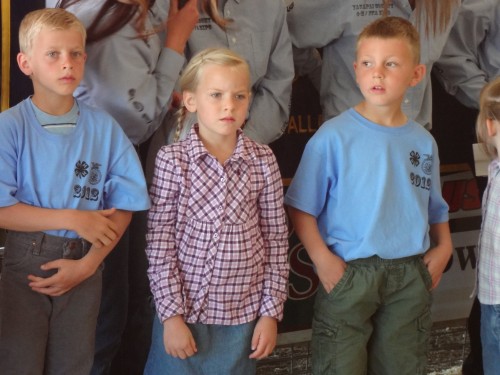 Serenity sold her 2 aprons with matching potholders for $300.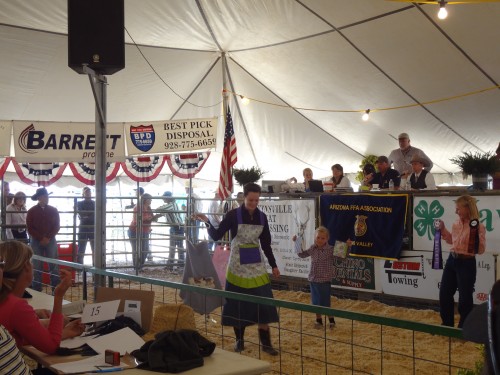 Wesley had a great year with some new buyers & some really loyal bidders entering into the bidding process. His pig sold for $5.50/lb. for a total of $1,452.  Whoa!  He was so excited since it was way more than he was expecting.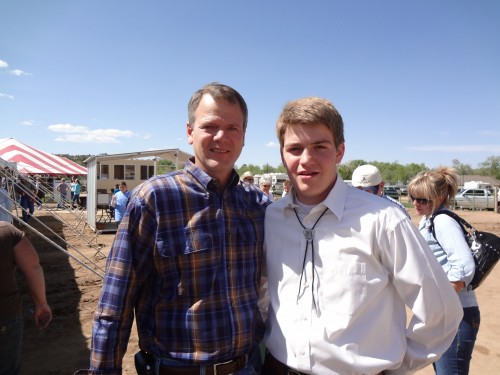 I made a variety of treat packages.  Some for the 4-H leaders, others for kids that it was their last year, and plastic baggies for those who won Grand Champion for showmanship or confirmation.  In the boxes I had chocolate covered strawberries and homemade caramel squares.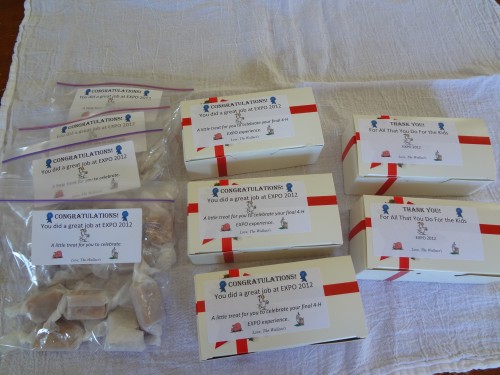 We have a new extension agent who's full of fun ideas and very energetic.  One of the things he did this year was rocket launches.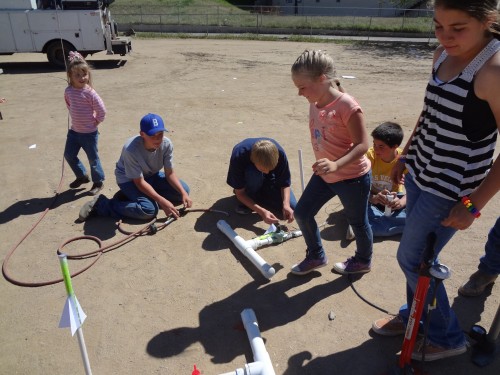 It looked pretty fun and Audrey spent some time on it.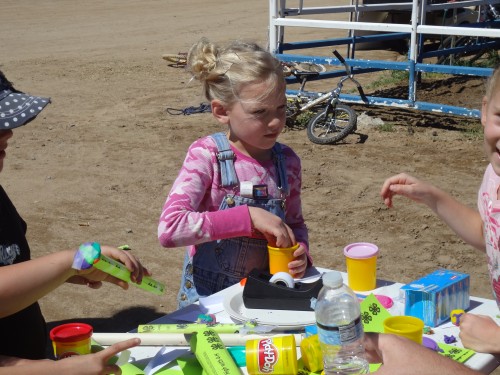 Thanks to all the supporters of 4-H.  You all are fantastic.  The kids are looking forward to next year and it will be Justus' 1st year.  He thinks he'd like a steer.  Me thinks it might be a bit too much for him.
Have you ever participated in 4-H?  What's your favorite thing about it?
Filed under: Family Life Updates
Like this post? Subscribe to my RSS feed and get loads more!