♥ I interrupt our regular India trip reports to bring you a simple, inexpensive Valentine's Day tablescape. ♥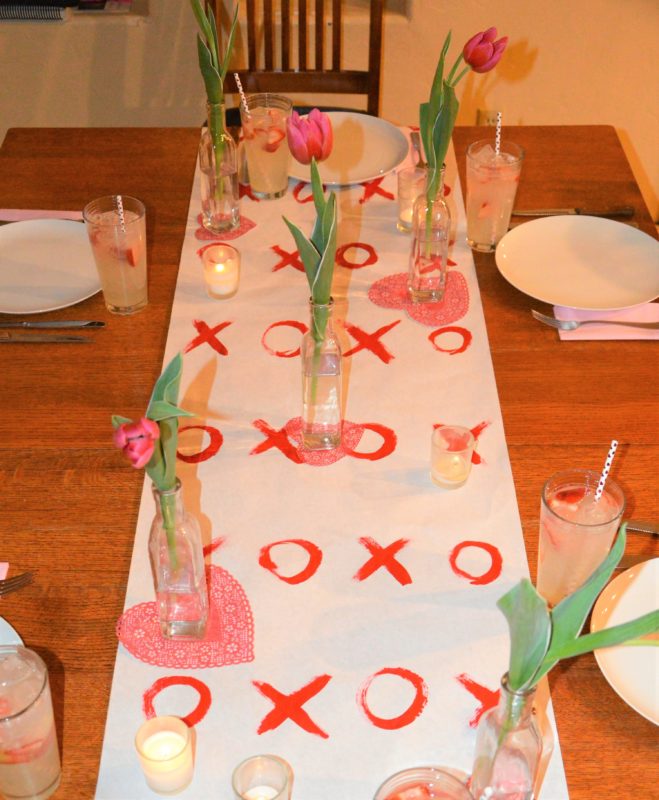 I cut a long piece of butcher paper (you can buy a large roll at one of the bulk warehouses) and just painted red x's and o's all over it.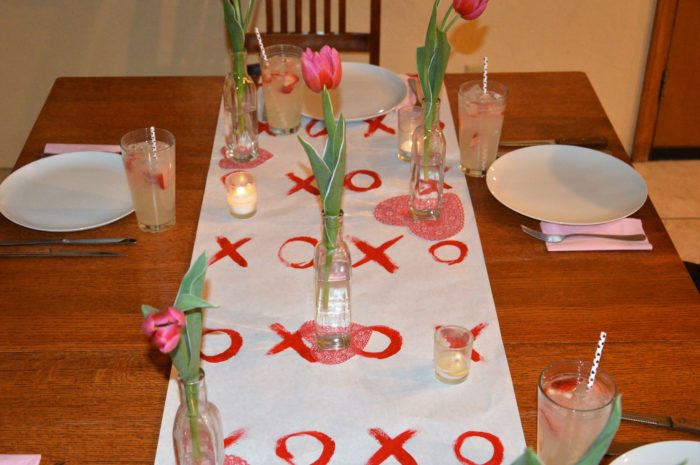 A tribute to India at Serenity's place. (carved elephant she brought home as a souvenir)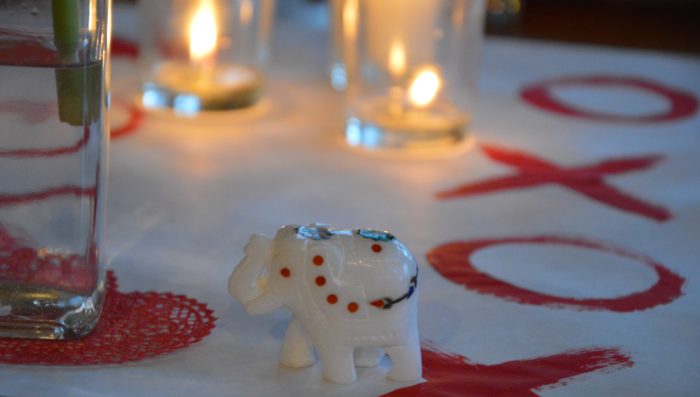 For the first time in 27 years of marriage we had rib-eye steak. Honestly, I don't know if I've ever bought any kind of steak before. Ninety-nine per cent of our meat consumption is elk that we have hunted. It was a big treat and as one of the kids said, our meal was cheaper (even with it being an expensive meat) than our family of 7 going to any type of restaurant.
Since I'm not familiar with how to grill meat, I asked my son to do the grilling. His experience? Pretty much nil. He's has one grilling experience to his credit, but that one time was excellent.
Believe or not the meat was
great

! lol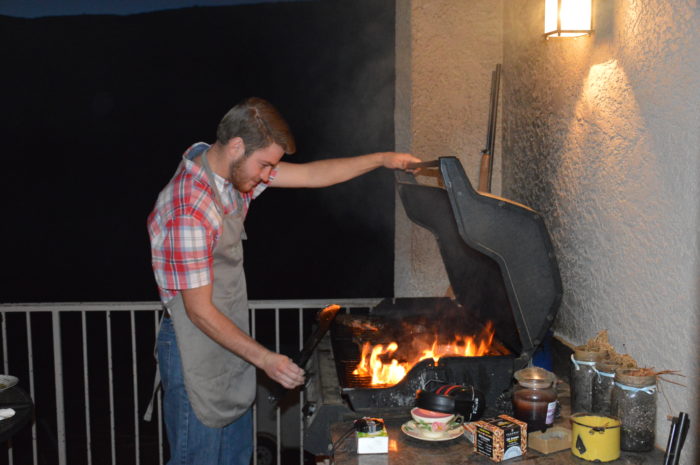 Daddy with two of his sweethearts.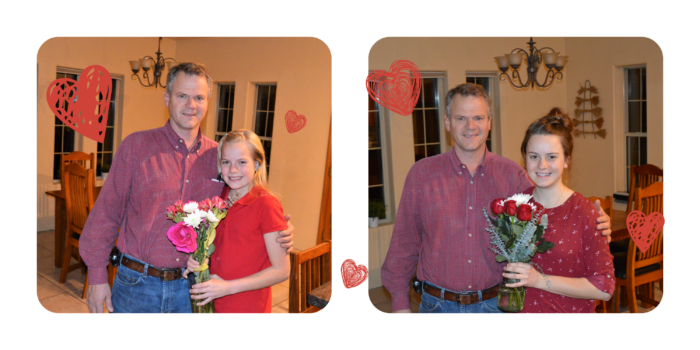 Fresh squeezed lemonade with sliced strawberries. Yum!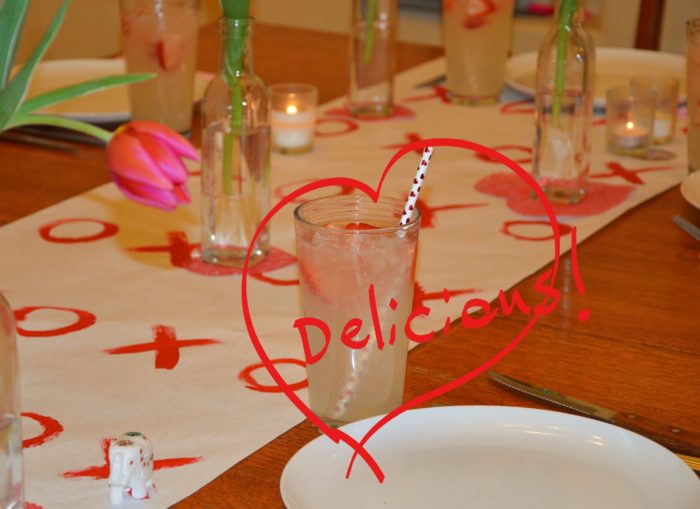 And these chocolate covered strawberries hand-dipped by Serenity were just the right finishing touch to our meal.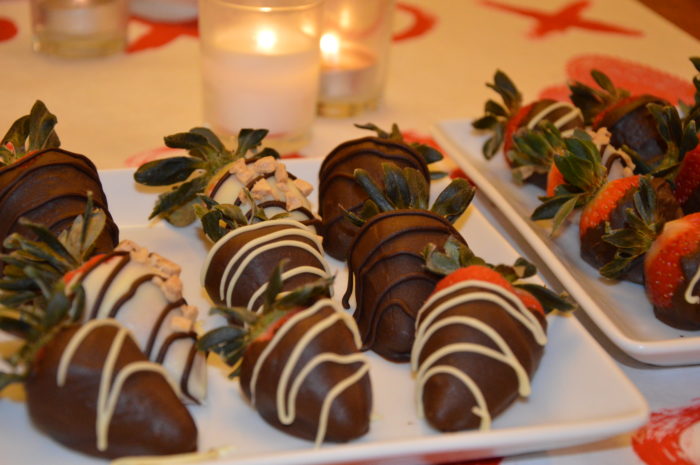 We've said goodbye to our oldest son till next week when we arrive in Canada for the wedding. He surprised his valentine, Jessica and flew to Canada this morning. Was she ever surprised to see him when she walked around the corner in her house. It was all caught on video, so I can't wait to see that!
I won't say who but several of us, (sniff, sniff) were crying as we said our goodbyes to him. Change can be hard even when it's a good change.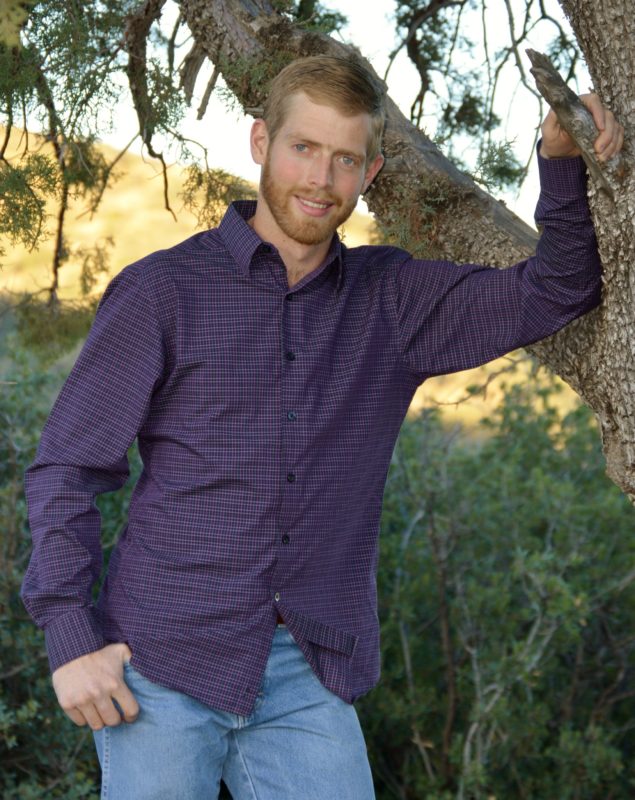 Save
Save
Save
Save
Filed under: Family Life Updates • Holidays • Tablescaping
Like this post? Subscribe to my RSS feed and get loads more!