Sorry to be missing once again from my blog but it has been yet another very busy week. We are currently in the high country on our annual ski trip that we take.
Today is a relaxing day for me as I decided not to go skiing. It's been two years since I've went (last year I had vertigo and couldn't make it) and my leg muscles were letting me know it. It's such a fun sport though.
Here is the large group that went this year (missing some). We kind of dominated the mountain. 🙂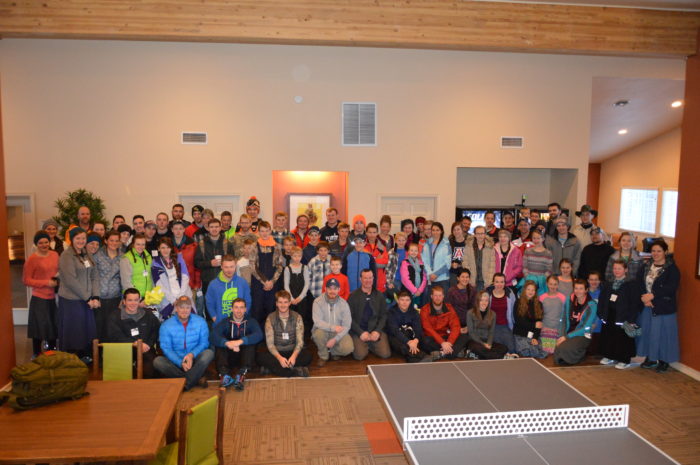 One of the things that makes us stand out so much is all us girls wearing skirts. Invariably we have people ask "What's with the skirts?"
Yesterday, I was sitting in our car, talking to another lady who is on our trip and and someone drove up to ask us if we were Mennonite.
"No. We're just Christians who believe the prophet Bro. William Branham."
I thought that rather brave of her to say since most people are going to look at you askance if you say that you believe in a prophet. She agreed but then she said something that I thought very interesting. Her response was, "Yes, it feels strange to say that to people but we live in such a late hour and know that the Lord Jesus is going to return so very soon that maybe people need to hear the truth boldly."
What a good thought!
Driving back to our lodging we were discussing this in the car and my son made an interesting observation saying that sometimes you don't have enough time with someone for them to observe your life or to be salty and that maybe all they'll be able to know of your Christian life is what you share in just a few minutes time.
Seeing then that we have such hope, we use great plainness of speech… II Corinthians 3:12
Is He still Jesus? Is He raised from the dead? Has He raised? If He hasn't, then forget it. If He has, let's get our enthusiasm started. Let's get filled with His Spirit, get to praying and start a meeting. Do something.  –William Branham
What a privilege to be a part of what God is doing in this last day. I believe that God has spoken to us today through a totally dedicated, devout man of God who was called to be a prophet whose name was William Branham.
Before I formed thee in the belly I knew thee; and before thou camest forth out of the womb I sanctified thee, and I ordained thee a prophet unto the nations. –Jeremiah 1:5
Prophets are not so strange as most people think. Prophets are mentioned all throughout the Bible and have a very special place in God's plan.
Surely the Lord God will do nothing, but he revealeth his secret unto his servants the prophets. Amos 3:7
If you would like to know more about William Branham – the miracles that happened in his ministry and what he preached, here are two websites you might enjoy visiting.
And never forget that Jesus loves you and has a special plan for your life.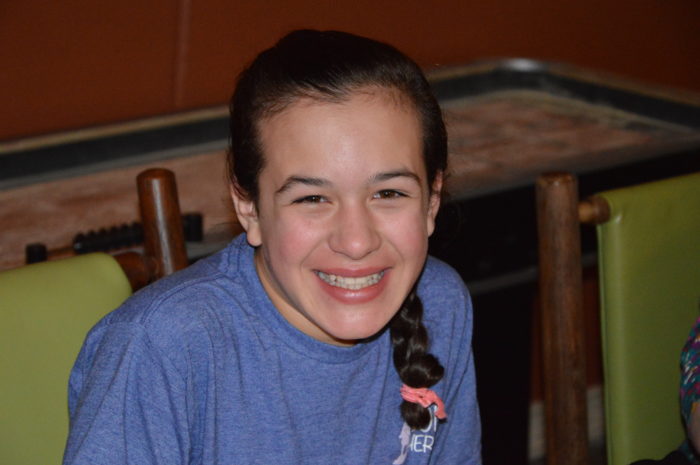 And when they had prayed, the place was shaken where they were assembled together; and they were all filled with the Holy Ghost, and they spake the word of God with boldness. Acts 4:31
Save
Filed under: Family Life Updates • Inspirational
Like this post? Subscribe to my RSS feed and get loads more!