Last week we went on our annual ski trip which means for me that I get at least 1 day all to myself. It is a treat!  Everyone leaves in the early morning and then I spend the day reading, watching some inspiring video (you don't think child training videos are inspiring? 🙂 ) writing and having quiet time. This year several moms didn't go skiing the first day, so I did tear myself away from my solitude in the afternoon to be sociable for a little while.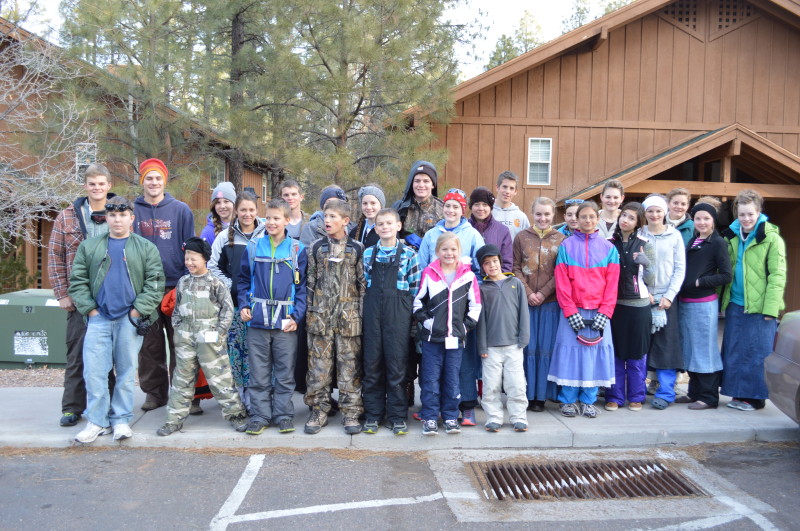 Getting ready to head out to the slopes.

At the end of the day we always have a big meal ready that we've prepared ahead of time. There's a nice big rec room where everyone goes to play games. This year the staff even set up tables and chairs for our supper.

I got to play ping pong with Miss Audrey.

The kids never tire of Dutch Blitz.

I ended up not going skiing at all this year but spent it being sociable with the ladies. Including this little one. 🙂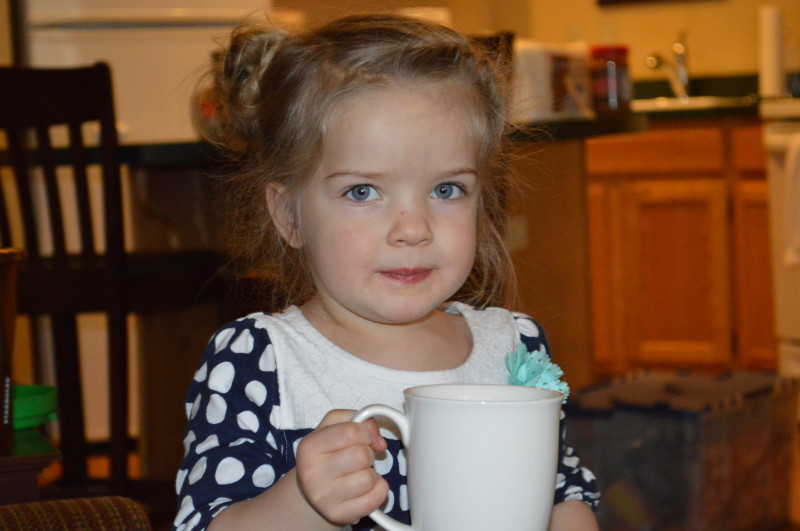 We all had a wonderful time. We even were able to experience God's merciful hand while we were there.
A young lady that had come with her family had a very serious ski accident. She was skiing along the edge of the slope, hit an icy patch and went off the trail, going through some branches and then landing in a gulley about 10′ down.  My son who saw her leave the trail, was the first to arrive. She was having seizures. A friend of Wesley's was right there behind him and they said she looked like a rag doll with the way her head was cocked where it lay on the rocks. Wesley has emphasized several times that it was a horrible sight and knows that he would never want to be a paramedic. 🙂
My husband saw Wesley go off in the trees so he was there a minute or so later.  The first thing he heard was both boys praying and asking the Lord to come on the scene.
And I'm so happy to say He did.  They airlifted the young lady to Phoenix where she had a CT scan which showed nothing was wrong. No broken neck, no cracked vertebrae's…. nothing.  Only a concussion. And she was home in her own bed that very night recovering from some facial abrasions.
I believe it was a miracle.
And call upon me in the day of trouble: I will deliver thee, and thou shalt glorify me.                                                                                                                                                          –Psalm 50:15
Filed under: Family Life Updates
Like this post? Subscribe to my RSS feed and get loads more!