Jesus loves
the little
children
All the
children
of the world…
Some of the precious children of Vanuatu


Little children are some of Zachary's favorite people.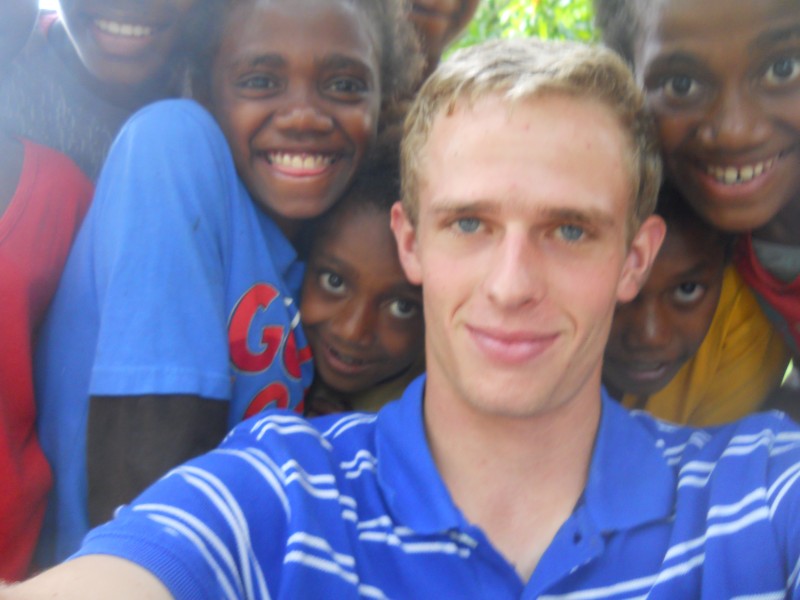 I love the little ballerina pink dress this little girl is wearing.  She looks like a princess.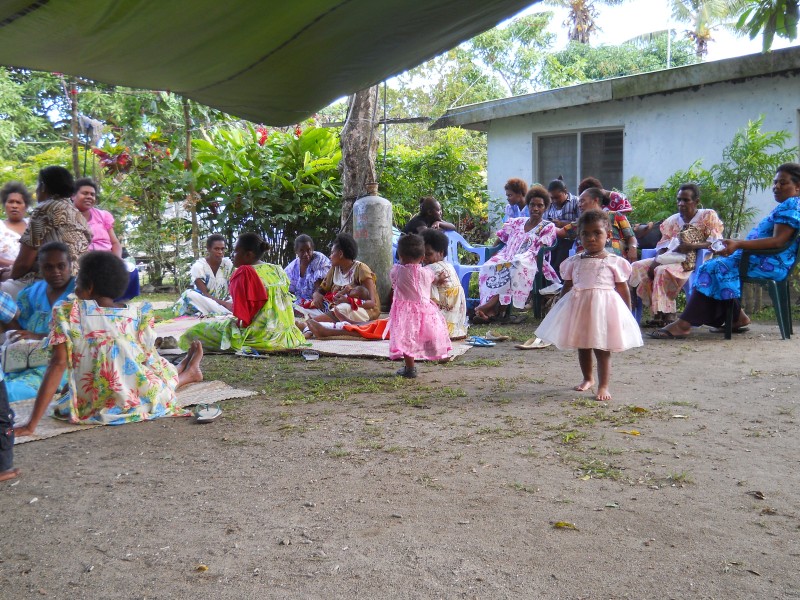 But Jesus said, Suffer little children, and forbid them not, to come unto me: for of such is the kingdom of heaven. Matthew 19:14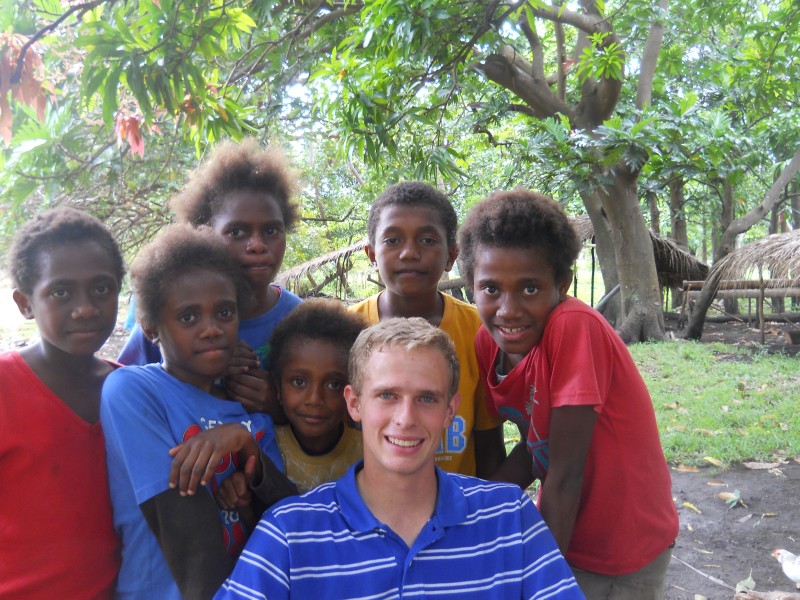 Repairing the Roads
Road Construction Crew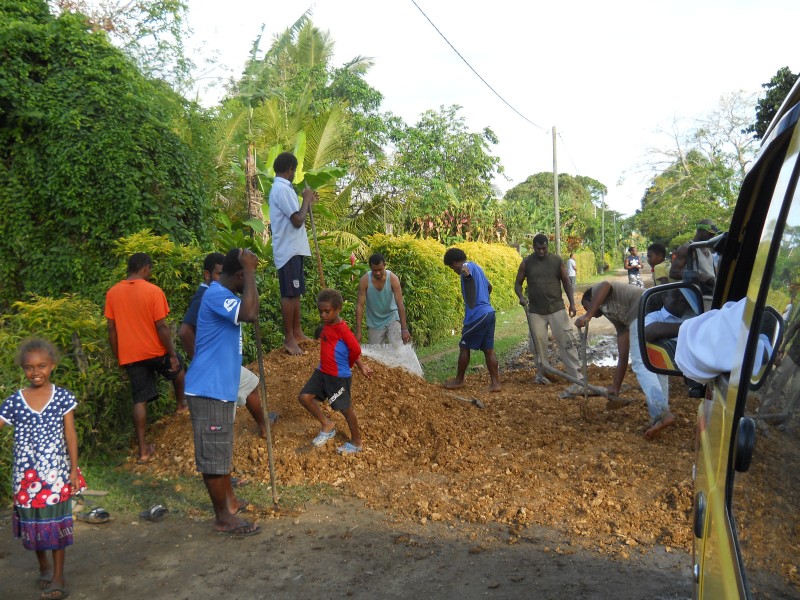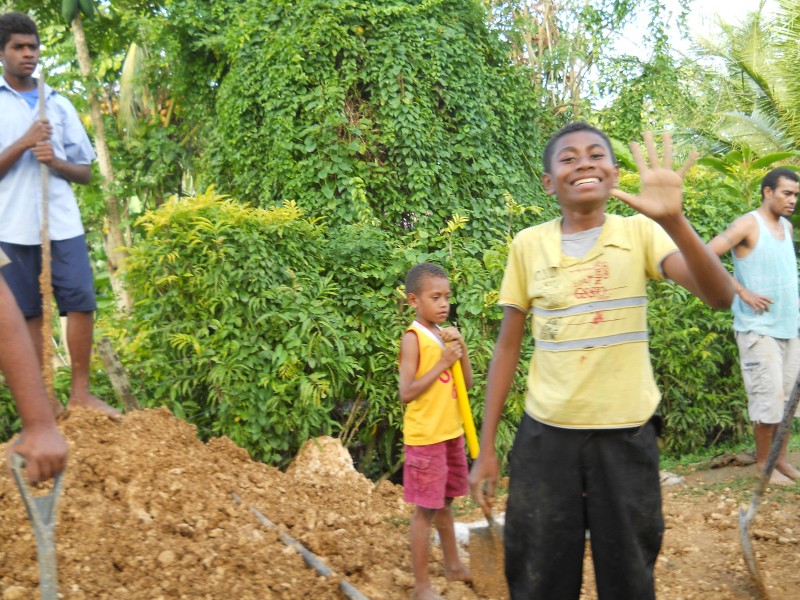 A community effort and it looks like they're all having a good time.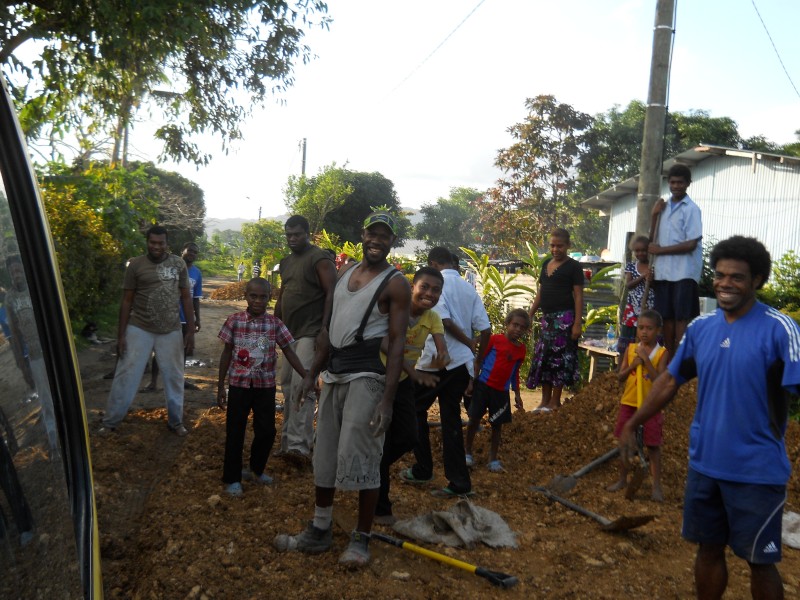 There was a b-i-g pothole (you can see in the picture that it's full of water)
and the islanders were filling it with a clayey type soil.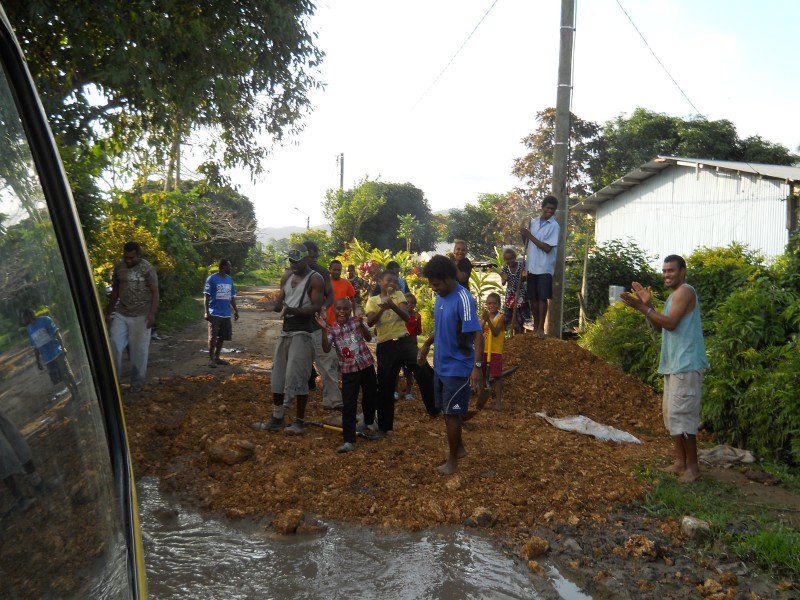 The footwear in Vanuatu is simple.  Shoes or no shoes.
Here both the pastor and his wife are barefoot.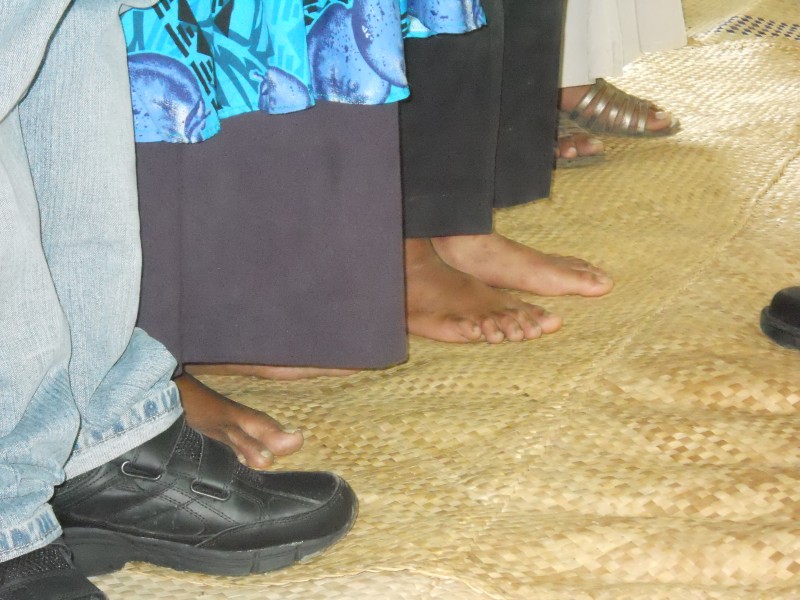 Why do my feet hurt so much if I go barefoot for a short time?  I must have my $100 padded shoes with good support or my feet ache!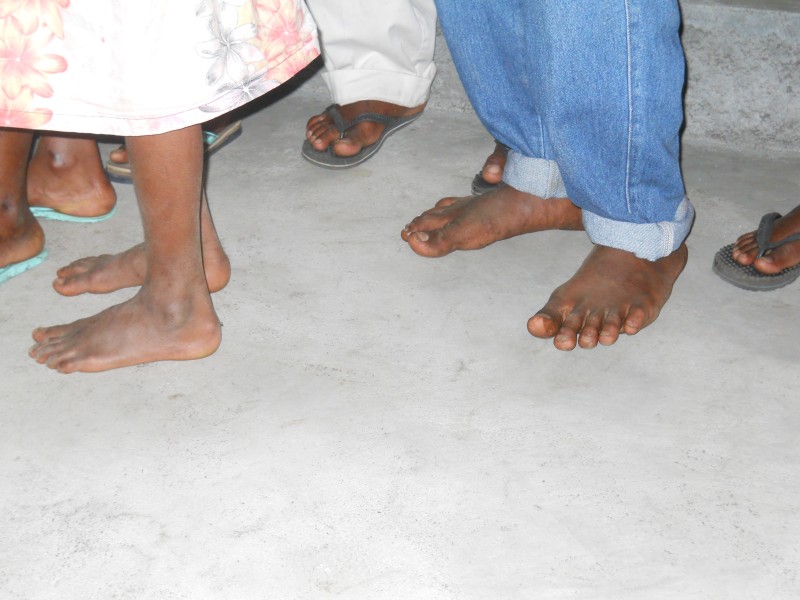 What about you? Are you one that needs shoes or do you go barefoot mostly?
Hope you're enjoying this peek into the country of Vanuatu.
Filed under: Family Life Updates • Trips
Like this post? Subscribe to my RSS feed and get loads more!