Continuing Zachary's 10 day trip to Vanuatu…
There was an abundant supply of fresh fruit everywhere, coconut, mango (not quite in season), papaya, and banana.
Most of us have never seen a coconut except at the grocery store, so I thought you might find it interesting to see these different views of it.
The coconut in its original form hanging on the tree.

Then the machete does its work…

And you let your teeth finish the job.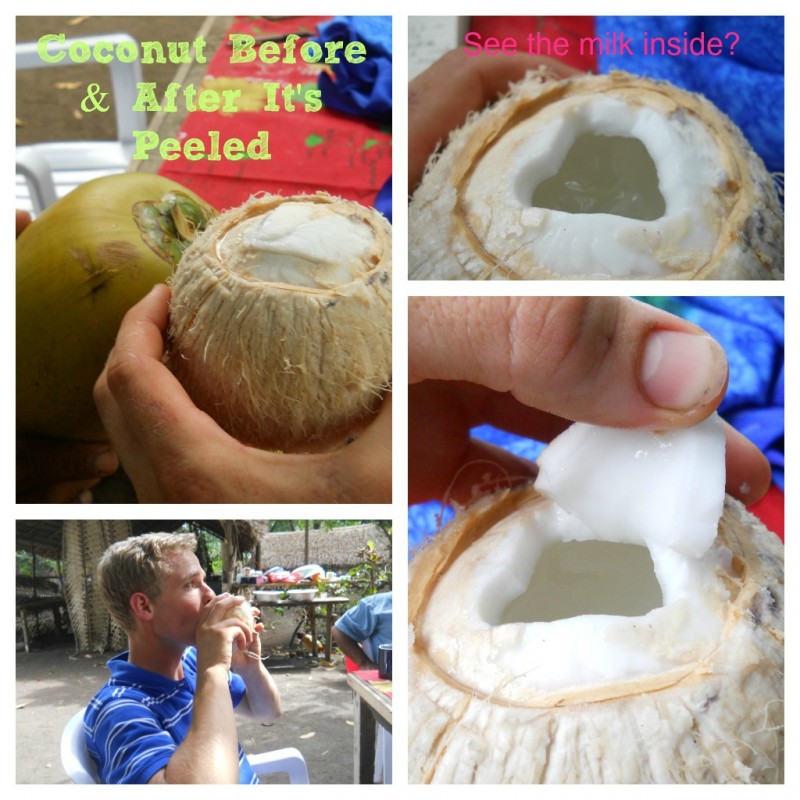 More to come…
Tagged with: travel
Filed under: Family Life Updates • Trips
Like this post? Subscribe to my RSS feed and get loads more!