We are home after being away for about 2 weeks.  It has been one marathon of a vacation.  Russell planned everything and he had us on a pretty tight schedule.
The first day we drove till 1a.m. Upon our arrival at Sequoia National Park in California, we set up our tent and crawled into our sleeping bags so that we could catch a few hours of rest.
It was beautiful up on the mountain.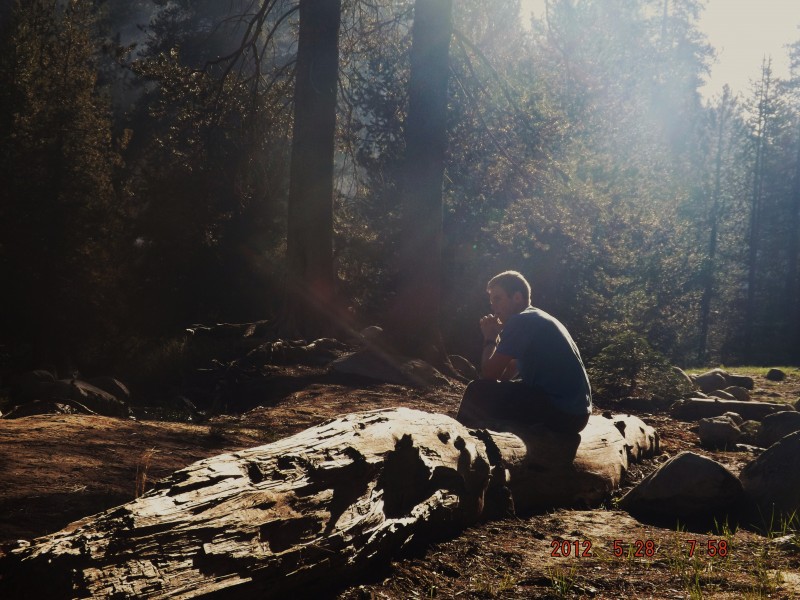 The Sequoia's are the largest living thing on earth. They are amongst the tallest trees and their width is more than any other tree. They are simply fantastic and are located in the southern part of the Sierra Nevada's (the mountains the Donner party tried to cross).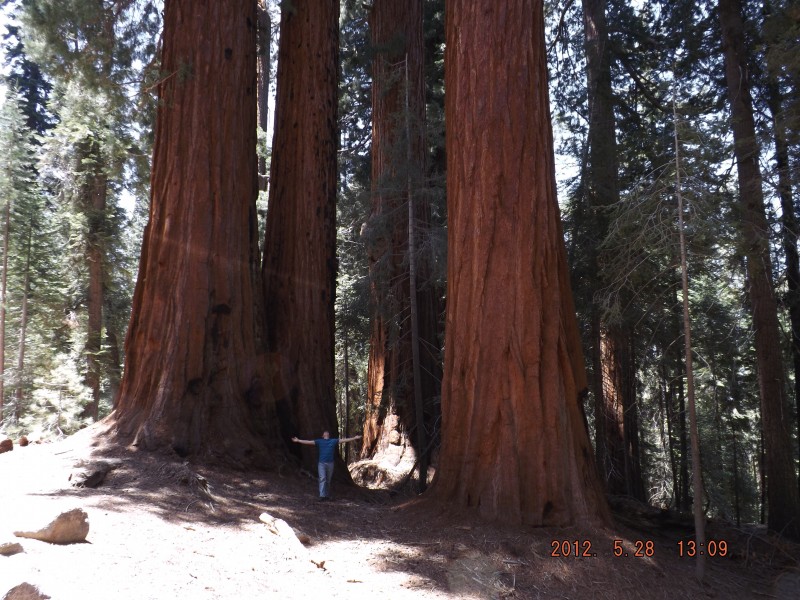 Their bark can grown up to 4′ thick and the adult sequoia are pretty much impervious to fire and disease.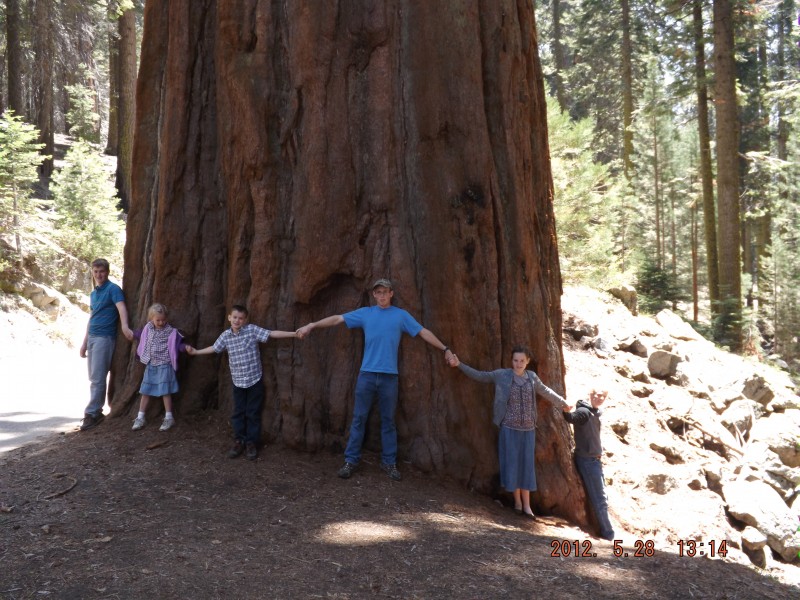 From these small seeds come the mighty sequoia's.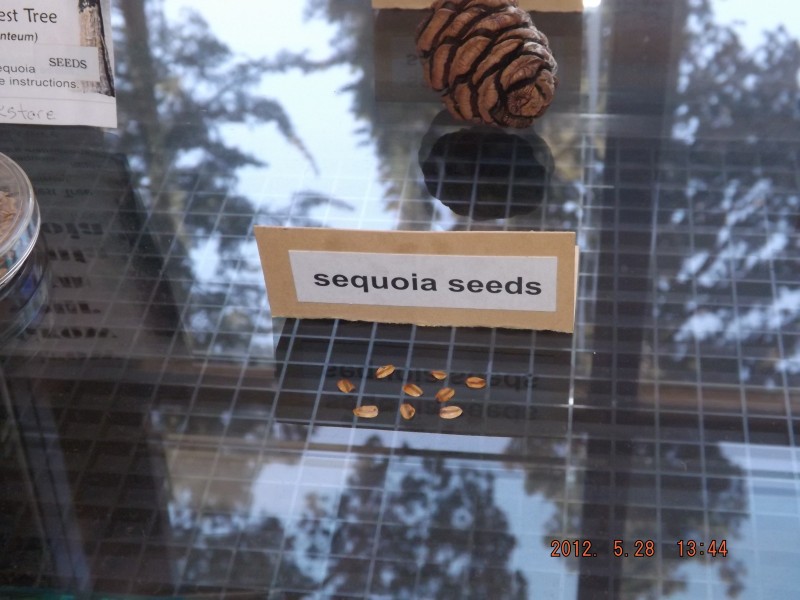 This makes me think of our children and the opportunity we have daily to plant seeds in their lives.
What kinds of seeds are we planting?
And he shall be like a tree planted by the rivers of water, that bringeth forth his fruit in his season… (Psa.1:3)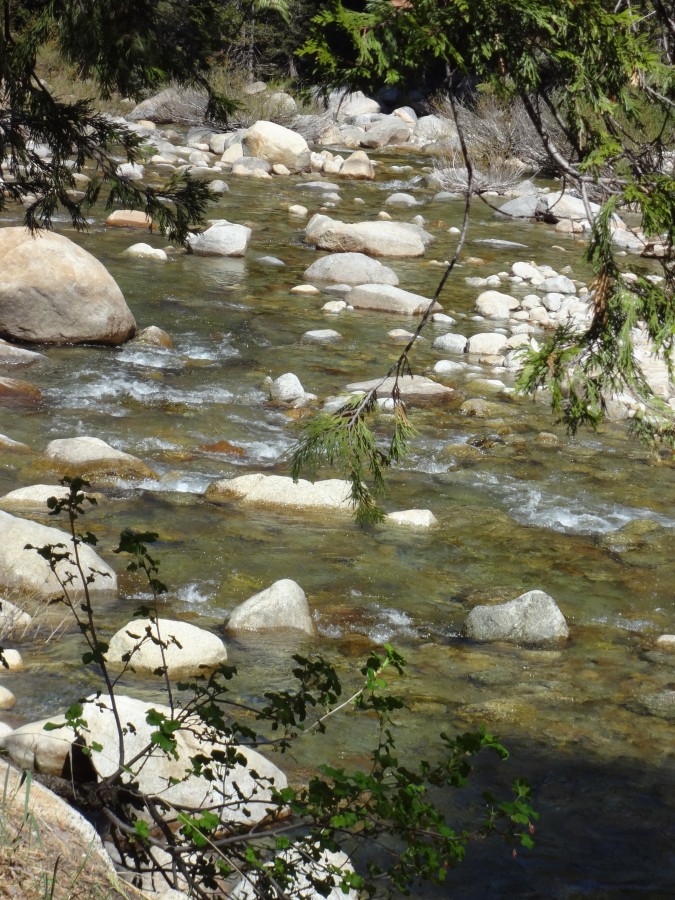 Have you met General Sherman yet? Let me introduce you to him.  He is the largest living thing on earth. (girth, height all added together)
(I'm very glad not to have that distinction myself!)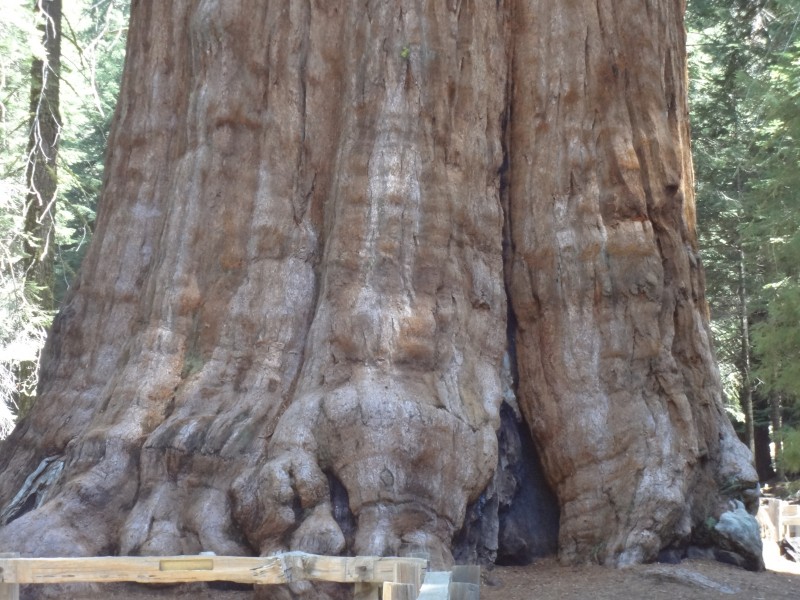 Happy is he that hath the God of Jacob for his help, whose hope is in the Lord his God:

 Which made heaven, and earth, the sea, and all that therein is…"  Psalm 146:5-6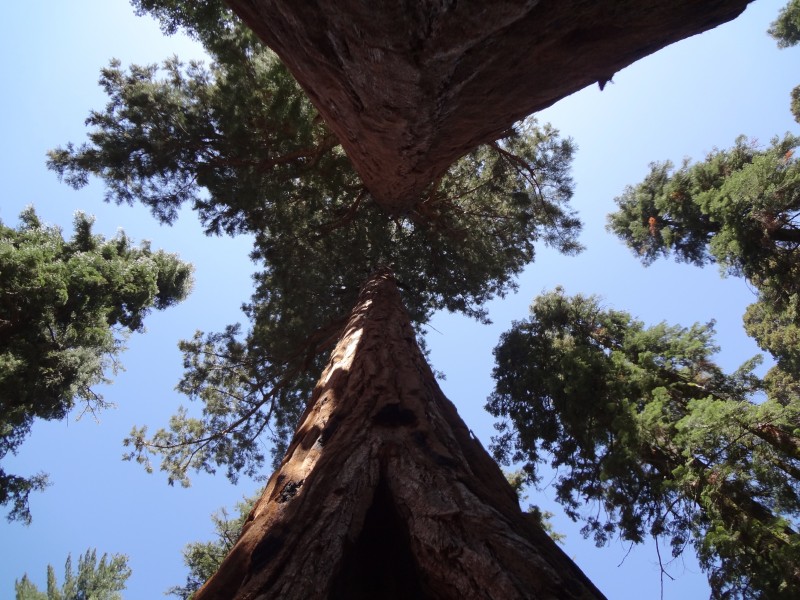 We came down the mountain in the afternoon passing by this lake…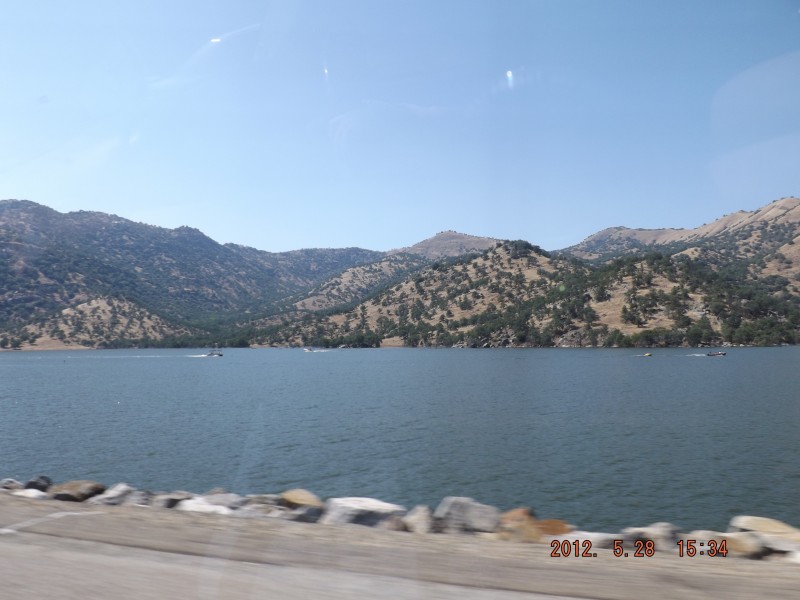 and vineyards(?)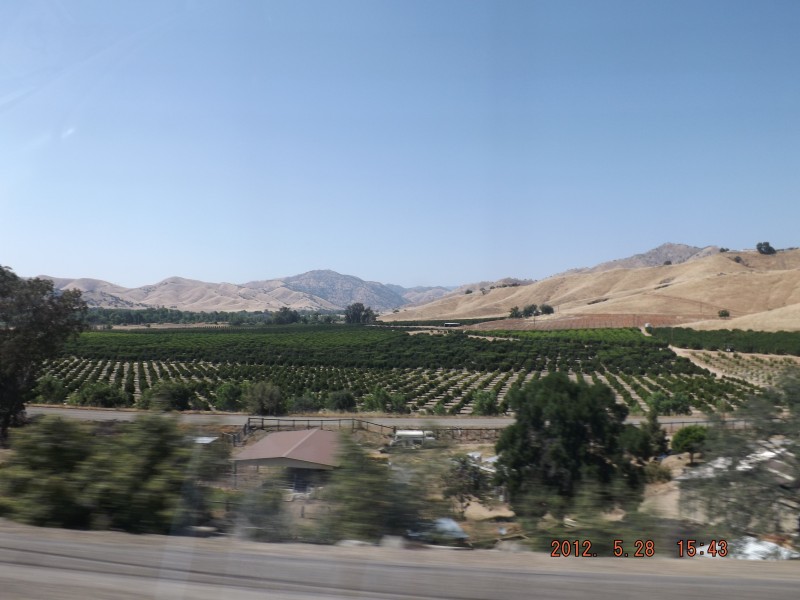 and had supper with some of my mom's family.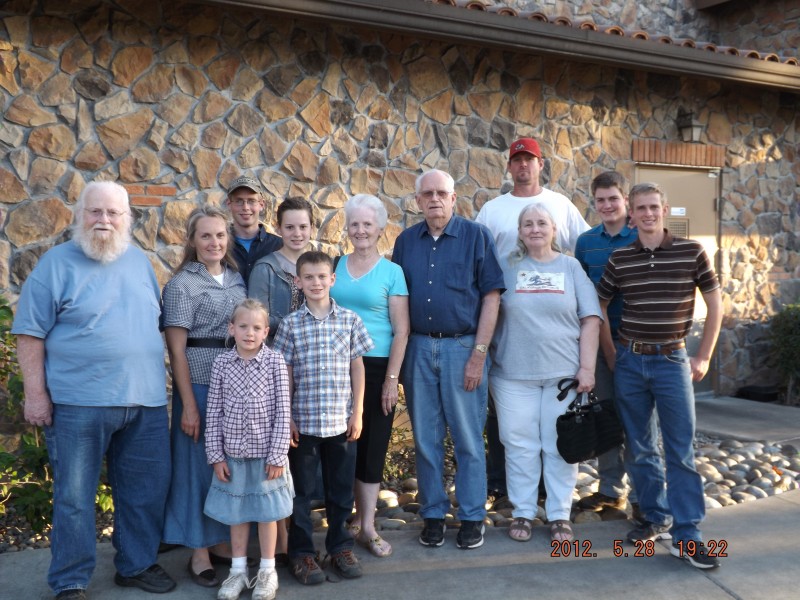 Where we had some of our luggage stolen, while we were eating!
3 suitcases
a camp stove
1 fishing rod
and a backpack
All taken!
All the clothes for Russell, Wesley & Serenity were gone, plus a few things of mine that were in one of the suitcases.
This was not a good way to start our trip!
We decided to forgo the Redwoods because we needed to do some shopping. My wonderful aunt and uncle gave us a place to sleep for the night.  Thanks Uncle Dennis & Aunt Connie!  We love you much!
Filed under: Family Life Updates • Trips
Like this post? Subscribe to my RSS feed and get loads more!