Well, after about 2 years, Serenity convinced Seth to shave his beard!  I don't know how long it will last, because I think he's already missing it, but we decided throw a little party in his honor anyways.
We declared it the "Celebration of Whisker-Free Day" and Wesley has decreed that from henceforth on this day, May 13, all beards should be removed. Hear, Hear!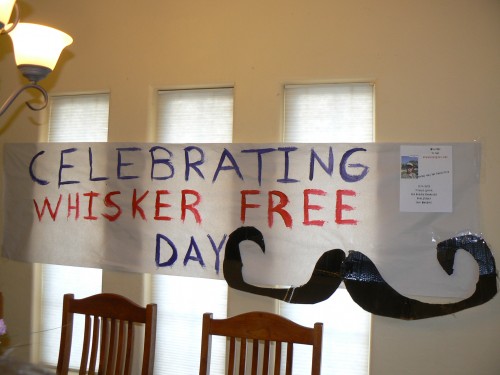 Awww, I've embarrassed him…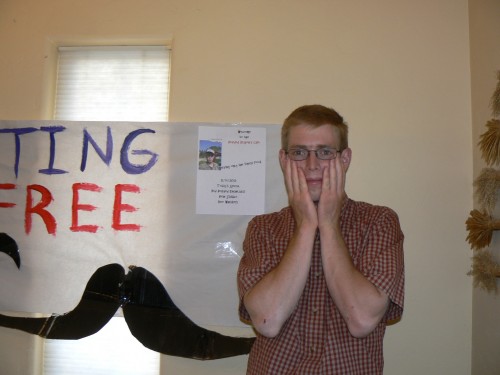 The menu from the Bearded Dragon's Cafe:
Red Bearded Enchiladas
Bean Stubble
Rice Whiskers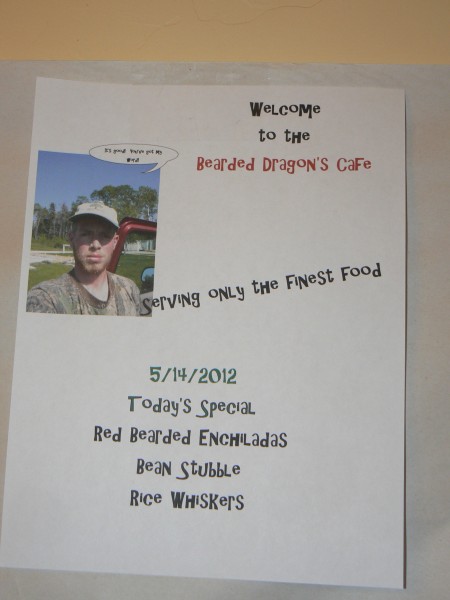 Seth didn't know at first what was going on.  He walked into the house, with me sporting a mustache and then out came the others with their various "beards and mustaches"… or squirrel 'stache, as the case was for Russell.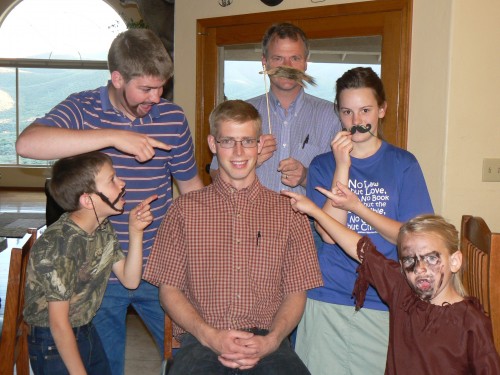 Audrey had quite the beard going on.  She said Indians had beards, too, and decided to add her Indian outfit to go along with her "beard".
Happy Whisker-Free Day to You!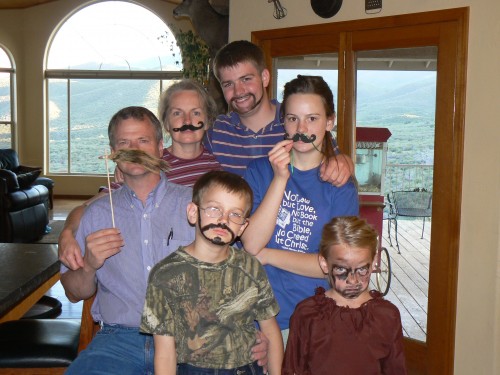 Filed under: Family Life Updates
Like this post? Subscribe to my RSS feed and get loads more!