How's your weekend going?  I'm off to my niece's bridal shower today (yes, another one is getting married!) but I wanted to share with you a quick project that we did in the pantry this week.
For Emily's wedding  I had bought the commercial plastic wrap for all the little mini desserts I made and transported to the reception hall.  I didn't use very much of the wrap but it served its purpose well.  I knew I wanted to have the plastic wrap somewhere where I could access it easily in the future but where.  My pantry was quite full already and there was not room for this large box of wrap.
This is my appliance center which holds my grain mill, juicer and bread machine.  The bread machine gets used very infrequently but I'm still hoping that if I have it setting right there, easy to get to, that I'll use it!
You can tell that this area has started accumulating a few extra items that really don't belong here.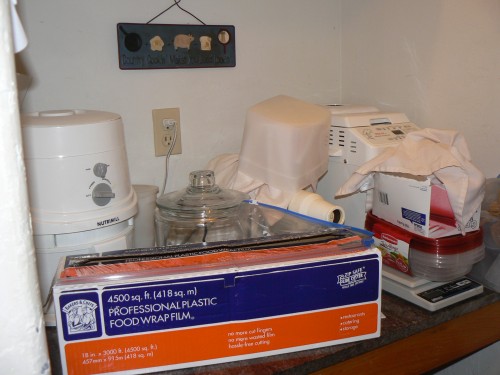 So, I was thinking and thinking about where could I put this plastic wrap so that it would be convenient for future use… and then it hit me.  Why not put another shelf above the grain mill counter?
I opened the lid of my bread machine so that I could get an idea of how low I could go with my shelf.  Yes!  There's plenty of room for another shelf.  It's interesting to note that for 16 years I had never thought about another shelf, but when I needed one, the creative wheels started turning and inspiration struck.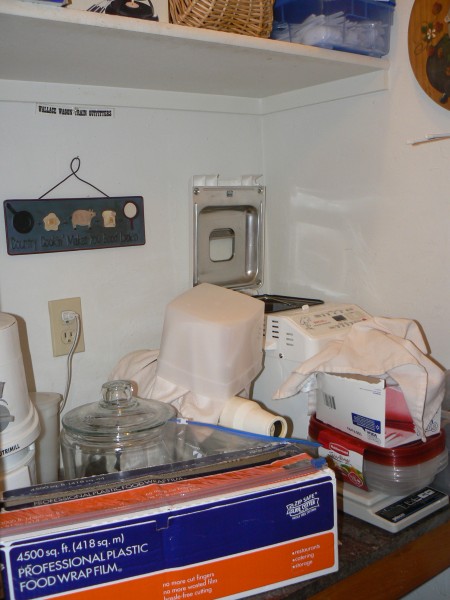 First I had to measure the previous shelf's cleats (my husband tells me that's what they're called), since I wanted this shelf to be the same as the one above it.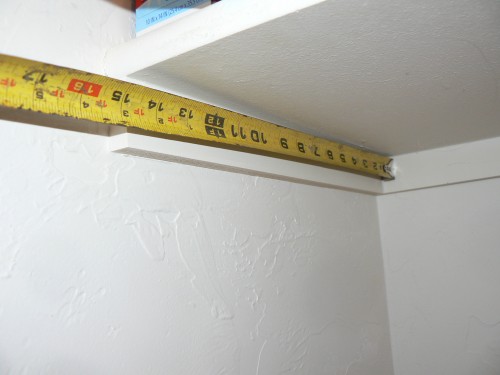 Measure the cleat across the back as well.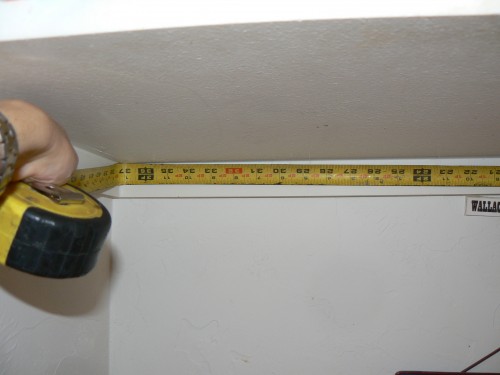 Purchase your 1×2 mdf strips as well as your shelving material.  I bought a shelf with a rounded front.  I had Home Depot cut my shelf to the length I needed.  I cut the 1×2 strips here at home.
Paint them.  This step took the longest of the whole project.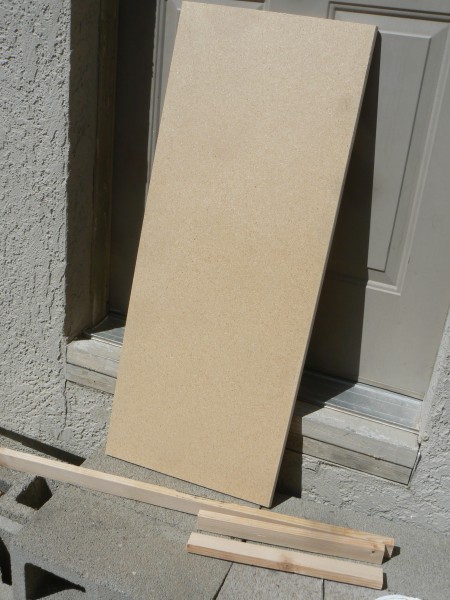 At this point, Russell couldn't not get involved.  He was worried that I would do something wrong which I probably would have. lol  I had never operated a finish nail gun so who knows what would have happened.
He located the studs with a stud finder and then used the finish nail gun to nail in the cleats.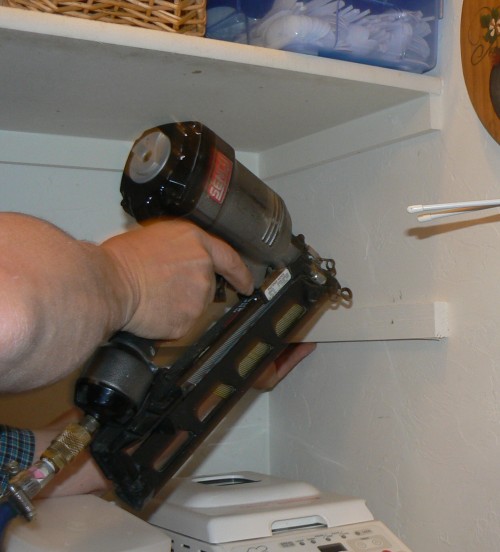 Place the shelf onto the cleats and nail in place.  In my case, the nail gun wouldn't fit into the area so we used caulking glue.  You place the caulking glue on the top part of the cleat, place your shelf on top of this and push down so that it can adhere.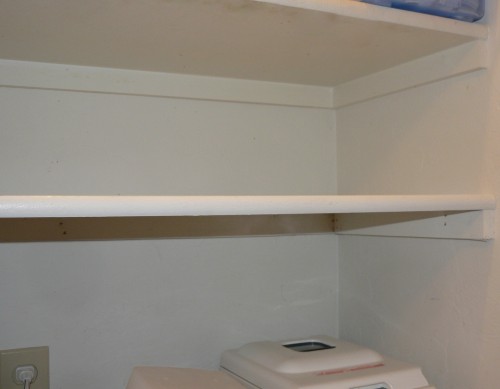 All finished and in use!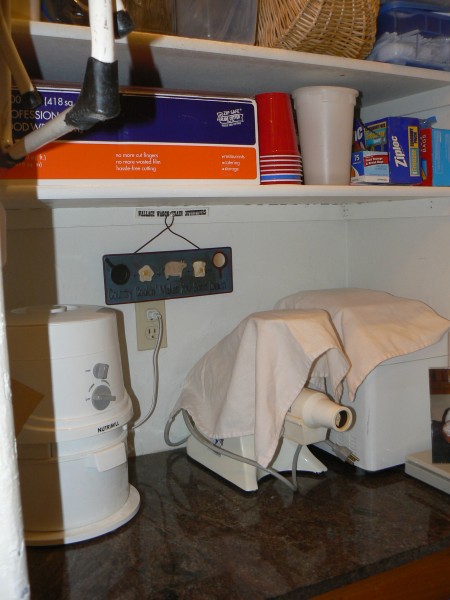 Things looks a little better here now.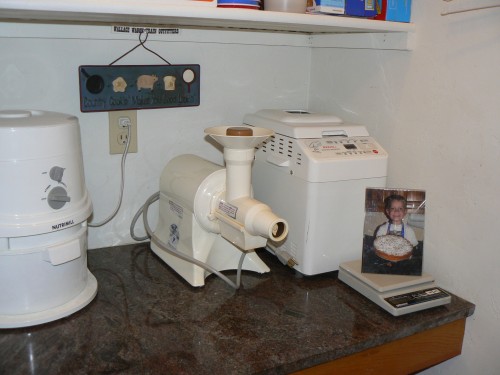 So, I'm curious.  Do you wish you had a bigger pantry or is yours just the size you need?  AND… do you have and use a bread machine?
Joining up with:
Filed under: Craft Corner
Like this post? Subscribe to my RSS feed and get loads more!