Hunting season is drawing to a close here at my house.  One more elk hunt next week and then we'll be finished.  Hunting can really put some interruptions in your life so I'm kind of glad things are being wrapped up on that end.
However, I have yet another hunting post (oh, yes and here is another and yet even another one if you just can't get enough

).
Last week Seth had his bulk elk hunt.  This hunt was for muzzleloader - you know – the old time rifle that the pioneers would use?  You get one shot and then have to reload – first the powder, then the bullet, ram the bullet, put a primer in, replace the ramrod and then you're good to go.  My son tells me it takes some time, especially when you're shaking.  Something about the hunt being exciting and all.
I guess I'll have to take his word on it.
But this elk would cause some excitement wouldn't it?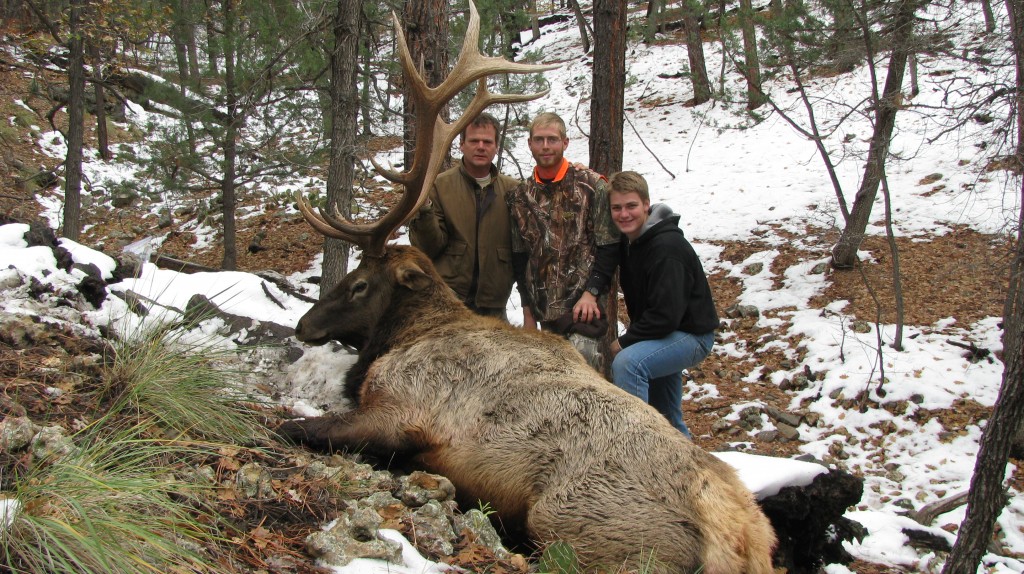 Congratulations, Seth!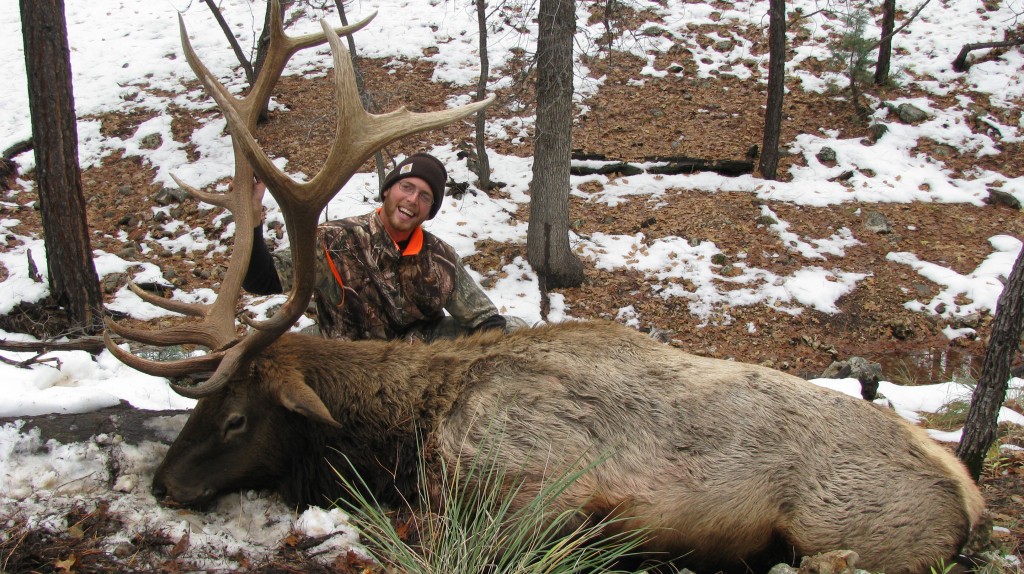 Filed under: Family Life Updates • Hunting Season
Like this post? Subscribe to my RSS feed and get loads more!