I am really excited about this.  I just learned from Jill at The Prairie Homestead that Azure Standard sells jars – gallon jars and canning jars.  They also sell canning lids and rings and at very reasonable prices with no shipping, I might add.
You can buy wide-mouth canning 432 lids (w/out the ring) for about $.24 each.  They have regular mouth lids as well for $.16 each.
I know if you live in the east in Mennonite country, you are able to get rings for a reasonable amount.  The last ones someone picked up for me cost about $.10 each but since I live in Arizona, that option is not too readily available, no?
Wide mouth quart jars are selling for about $1 each and regular mouth quart jars $.83.
Gallon size jars are $3.17 each.
Now my garden is not so prolific that I'm needing to can anything right now but in the future right?  (keeping fingers crossed)
I have 4 tomato plants and so far I've harvested about 7lbs and there's more coming.  I have no idea if that's very much or not but I am quite excited about it.

  I think I would like to know what others think is a reasonable amount for 4 plants but don't burst my bubble to much, pretty please?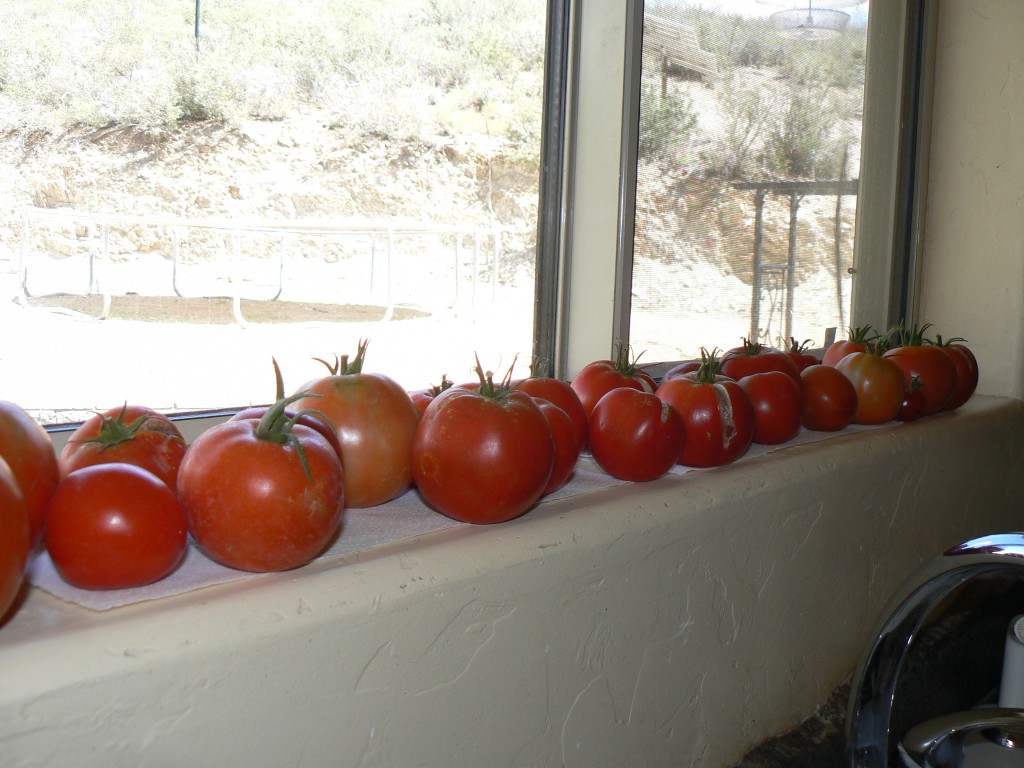 Filed under: Farm & Garden • Food/Recipes
Like this post? Subscribe to my RSS feed and get loads more!