This past Sunday, I had the pleasure of doing a special Mother's Day luncheon for my mom.  She lives across the United States in Illinois and I have never been able to celebrate Mother's Day with her since I was married 22 years ago.  They were only going to be here for 2 days so I had to do it then or miss my opportunity and I sure didn't want that to happen.
I decided to use my wedding china – the only china I own. The pattern is La Rose by Mikasa.
A photo from above. I actually forgot to take a close-up of the place setting last Sunday, so I had to recreate it.

We had a delicious meal of:
turkey
mashed potatoes & gravy
green salad w/ a Raspberry Vinaigrette
 lima beans w/ sauteed onions & garlic
baked yams 
whole wheat rolls
and for our drink – fresh squeezed lemonade.
There was no shortage of food and appetites were hardy.

Many years ago when Zachary was just a small boy (he's 19 now), he bought this salt & pepper shaker for me as a birthday gift. It's very special to me and I always set it out when I use my china even though the colors aren't a match with the china.

Serenity made these chocolate covered strawberries following this recipe.

It was so special for me to be able to do this for mom and best of all she really enjoyed it!

I read this poem to mom that day…
My Mother by Clara Simpson
found in Verses of Virtue
I love you Mother for your quiet grace,
For that dear smile upon your kindly face,
For marks of toil upon each loving hand,
That worked for me ere I could understand;
For all time's touches on your hair and brow,
For never were you quite so dear as now:
I will be loyal, faithful, loving, true,
for, Mother dear, I owe so much to you.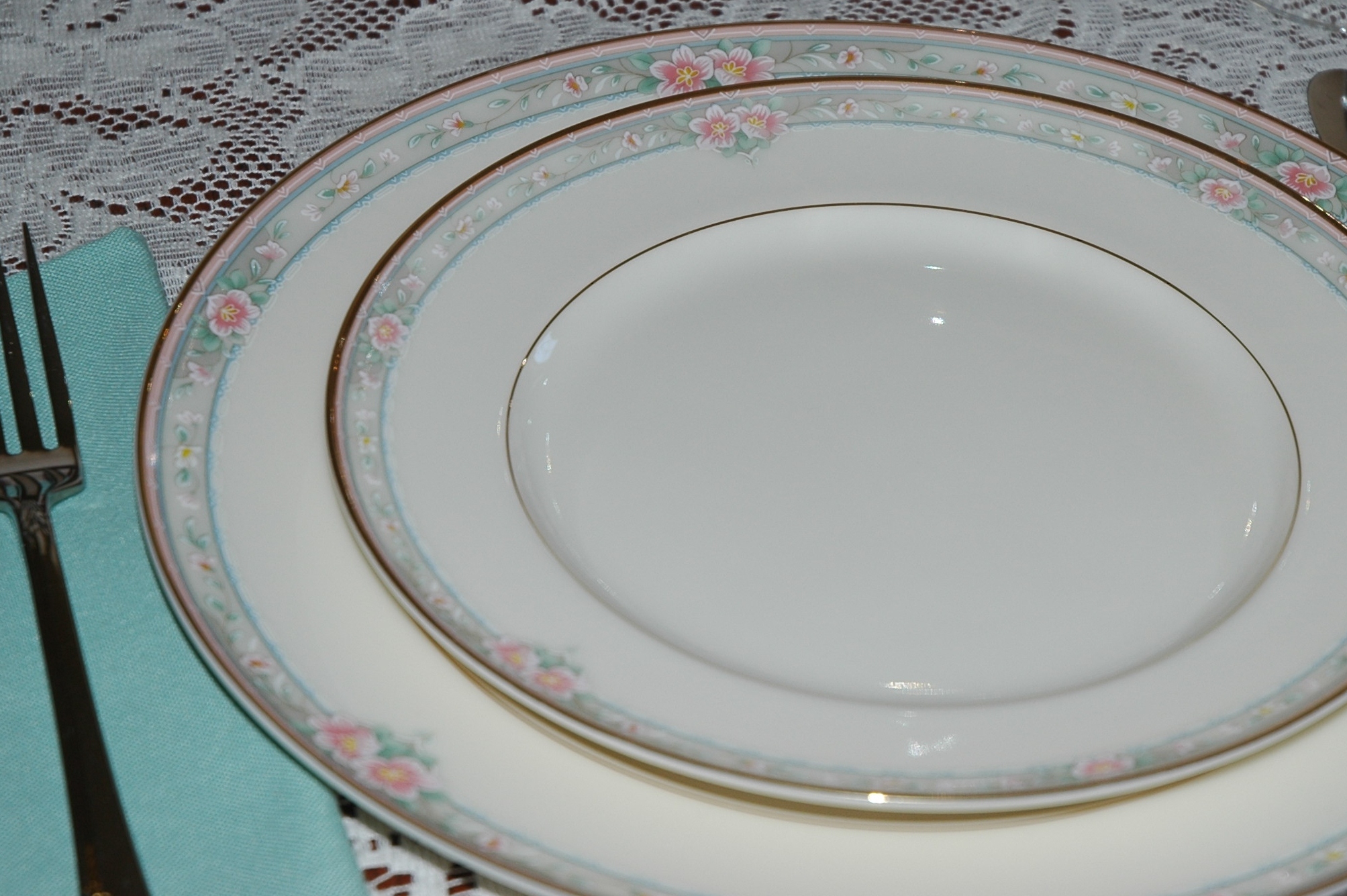 To see more tablescape inspiration, visit Between Naps on the Porch where you'll find a plethora of tablescapes.
Filed under: Family Life Updates • Tablescaping
Like this post? Subscribe to my RSS feed and get loads more!