On Tuesdays, I would like to start posting about different organizing solutions (unless there's something else I just have to post about!)  If you have a question about how to organize any part of your home, please leave a comment and I will try to do some research on what products are out there that would help.
Ribbons, pony tail holders, bobby pins, barrettes, head bands…. Girls like them all. ¬†Our hair ribbons especially need some organization. ¬†Here are some ideas I found.
Lil' Bow Keep has this adorable little organizer for $30.
Babylocks Hair Clips has these for $10.
This one is Designs by Joy.
Here's a DIY organizer by Factory Direct Crafts using a picture frame and wooden spools.
This lady has several adorable hair clip organizers but I could not tell where to purchase them.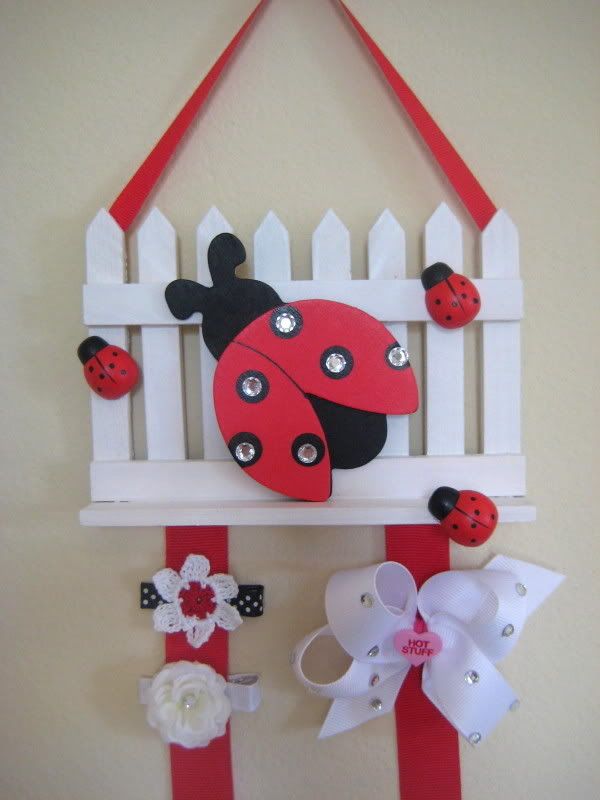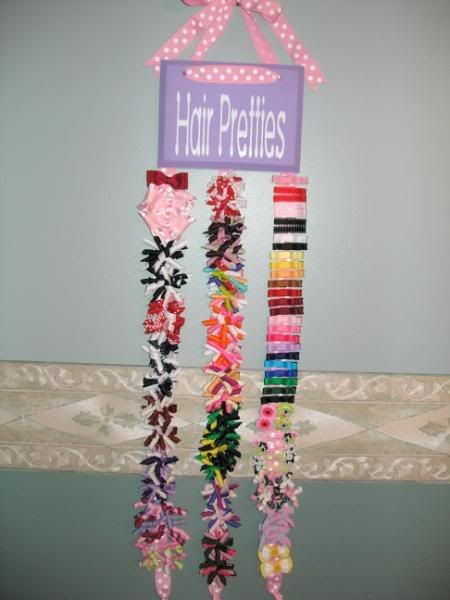 I've always thought this was adorable.  A friend made this for my daughters birthday when she was younger.
Wonderbows has some for sale on Etsy for $19.99.
How do I currently organize the plethora of hair accessories I have for my 2 daughters?  Nothing so pretty as all the above.
There is no help for it when you have a daughter that has loved fixing her hair since she was only 4 1/2 and is always needing/wanting other pretties!

How do you organize your hair accessories?  Do you have any suggestions?
Filed under: Home Organization
Like this post? Subscribe to my RSS feed and get loads more!