It is interesting to see the different flavors of people.  For example, I'm quite happy if my house is at least 75°F and get cold very quickly if I step outside to "chilly weather."  Then there's my son who spent a month and a half in Canada this past November/December. The weather outside would down to -22°F some days and it didn't bother him a bit!
He went there to learn how to commercial ice fish. My sister-in-law's family has a commercial fishing operation that operates in both the summer and winter.
A view of the frozen lake with an island right in the middle where you see the trees.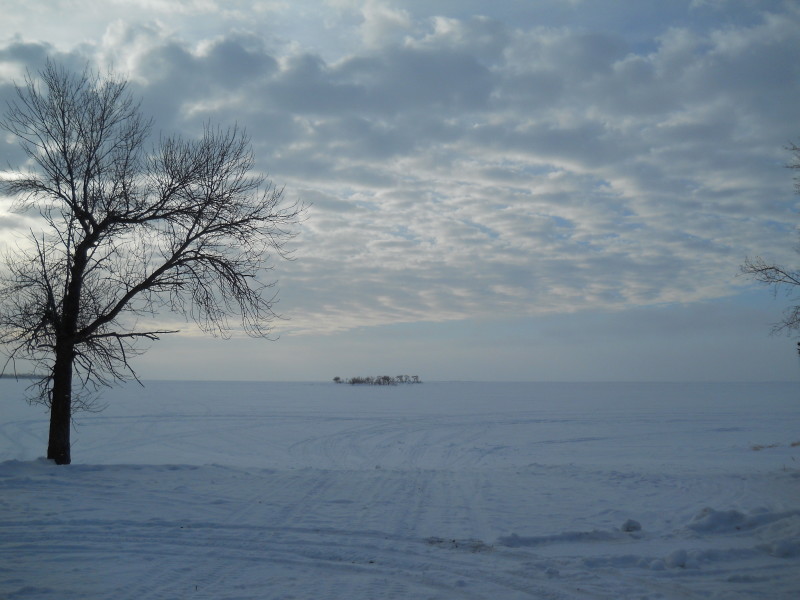 This picture shows where the ice has cracked and is sticking 5 feet in the air. When it cracks it sounds like thunder.  Seth figures it is caused by movement in the ice.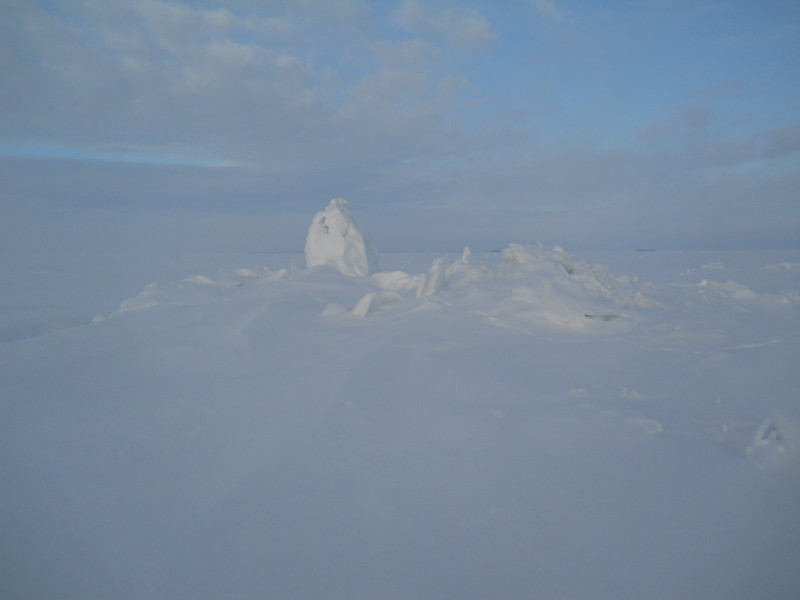 Now this is an interesting contraption.
It is called a bombardier. The bombardier is a car with tracks on the back and skis on the front, the predecessor to the modern day snowmobile.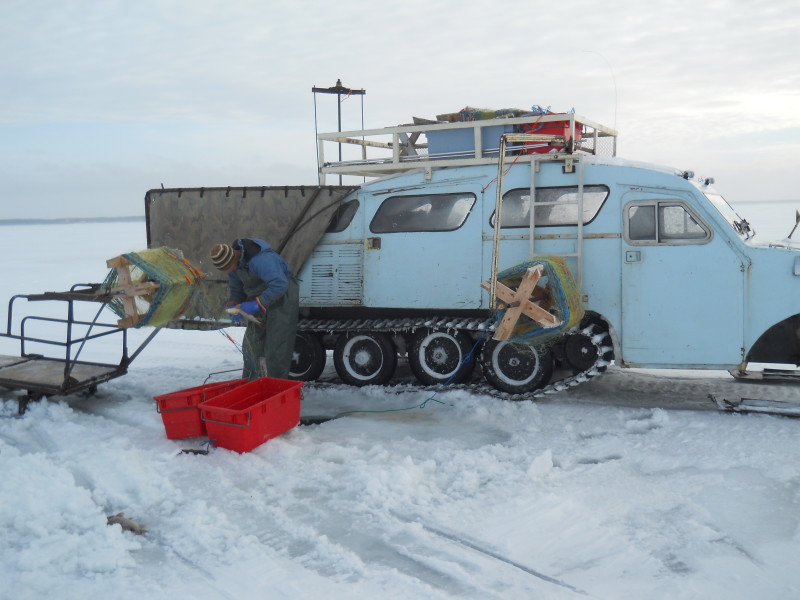 To be able to drop the nets into the water, they first drilled into the ice with augers, then dropped the nets into the water leaving them for an average of 4 days.  With both Seth and his boss lifting nets, they would get about 1,000 pounds of fish per day.
I can't believe the variety of fish they were able to catch.  Some of them were:
pike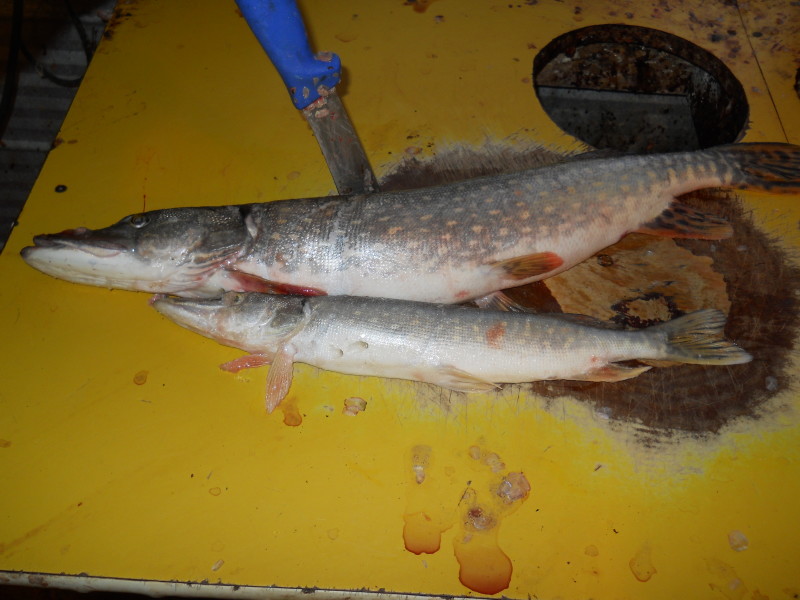 red-fin mullet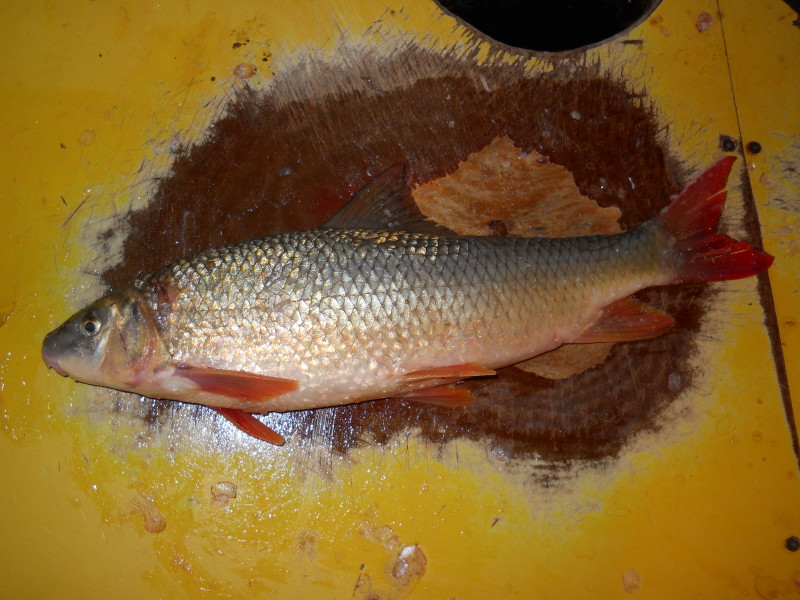 mullet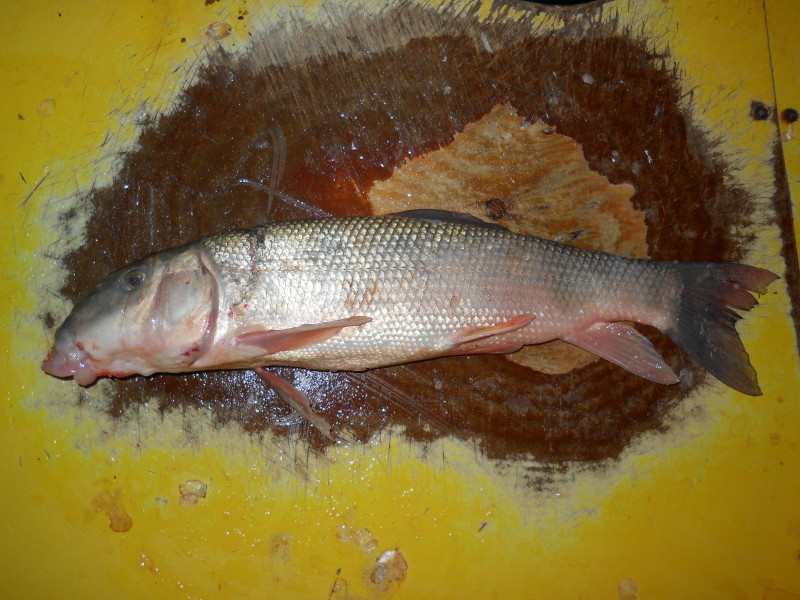 walleye/pickerel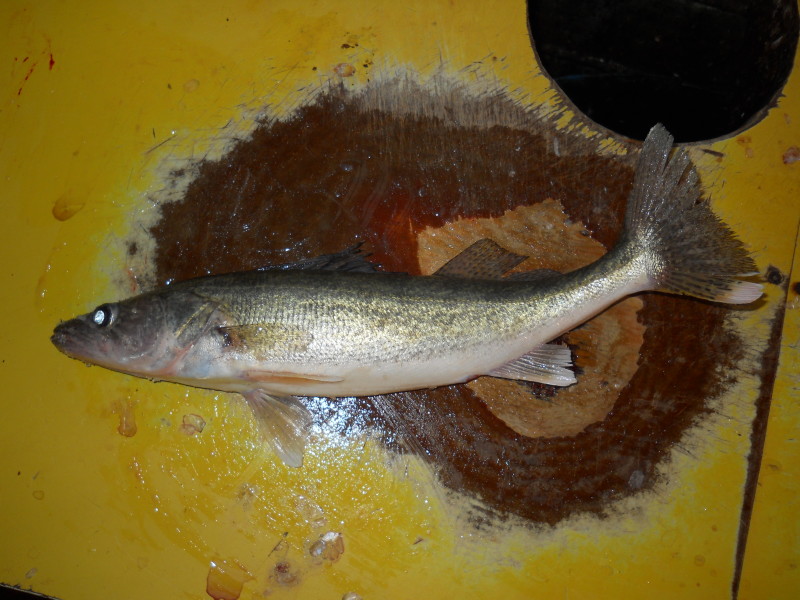 sauger
(The sauger is very similar to the pickerel. Some of the differences are the sauger has black spots on its dorsal fin, the pickerel has a white tip on its tail and skin on its cheeks whereas the sauger has scales.  The sauger can range in color from gold to black – this one happens to be very mottled. Saugers are smaller when mature than pickerels.)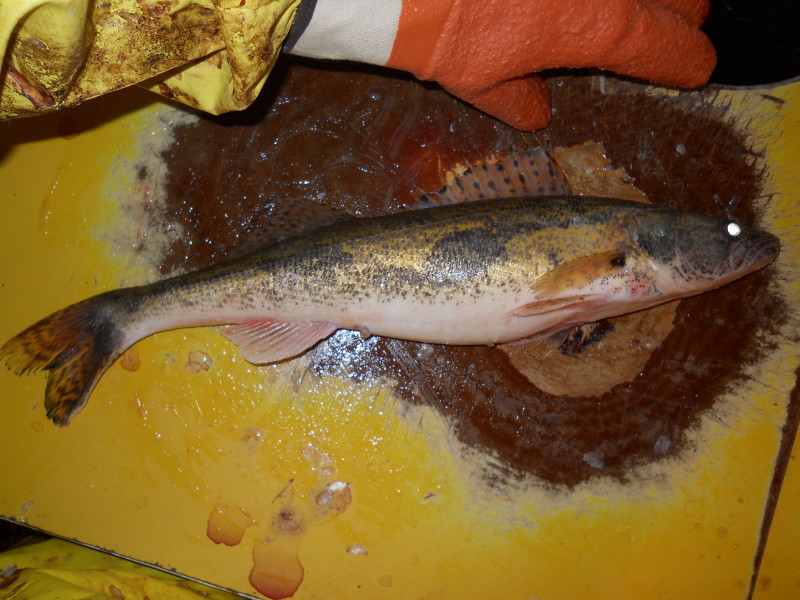 The air bladder of the fish.  This is what helps the fish float in the water.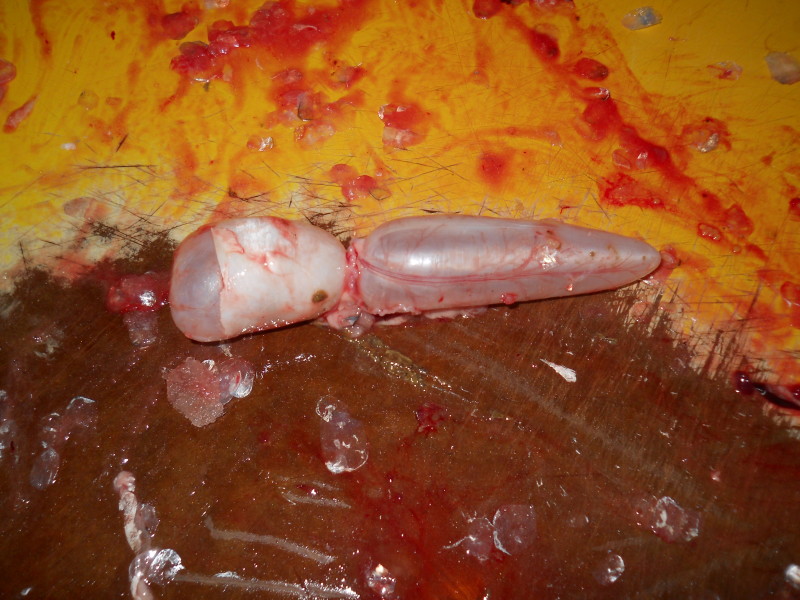 They then had to dress the fish and that is what this video is all about.

I found all this so interesting.  I hope you do, too.

Elisabeth
Tagged with: Canada • commercial ice fishing
Filed under: Family Life Updates
Like this post? Subscribe to my RSS feed and get loads more!