This mantle was so much fun for me to put together.  I had NO idea what I wanted to do when I started but after I finished my bookcase vignette (you'll see it in a later post), I had an idea of doing the mantle in a vintage look.
The finished mantle sort of reminds me of something you might see at Cracker Barrel. I'm loving it.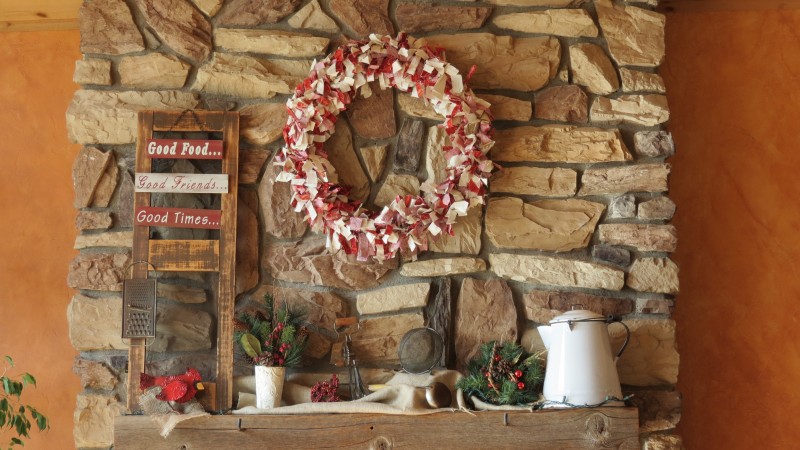 I used a collection of old cooking pieces I had purchased years.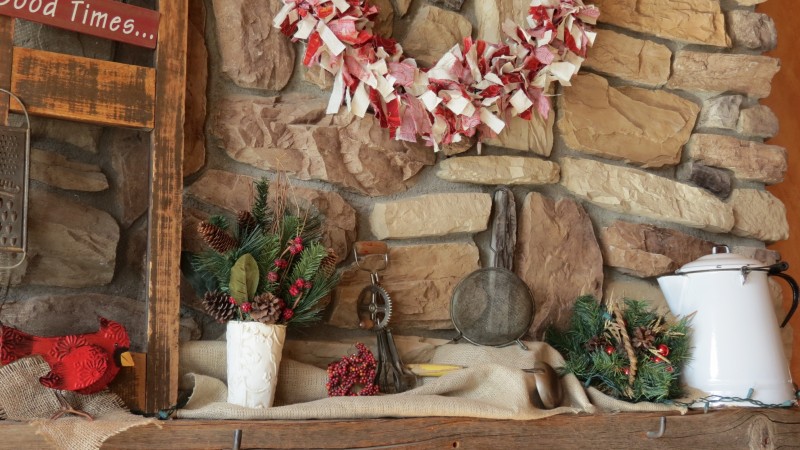 The shutter on the left was salvaged several years ago from our wood pile to be burned. I sanded it a bit to make it more distressed and now it's a permanent addition in our home.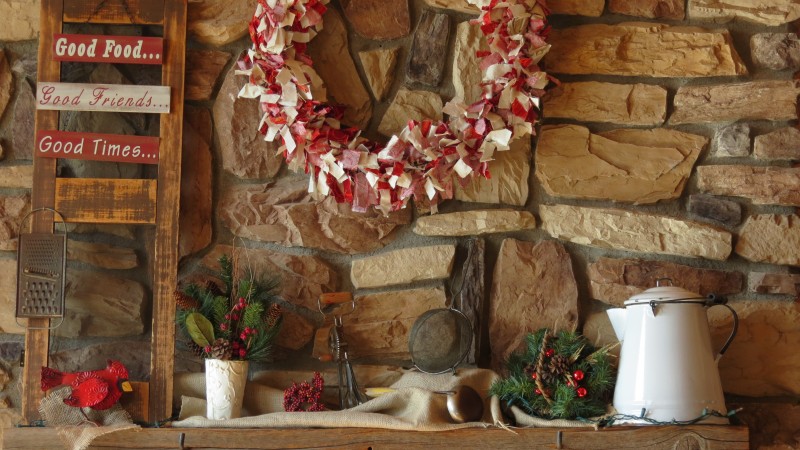 With the lights on and using the flash…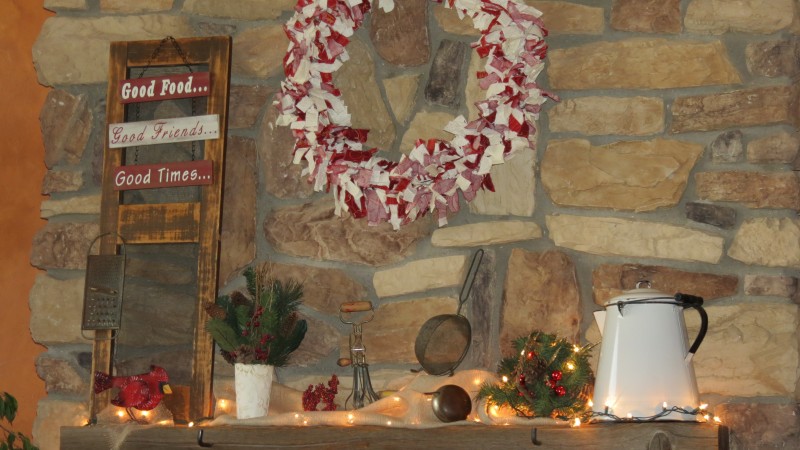 …and obviously no flash was used here.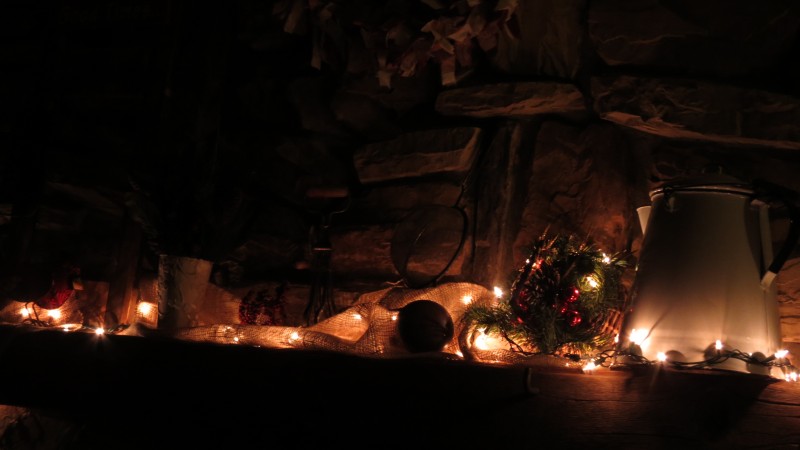 Joining
Layla at The Lettered Cottage for her Mantle Party
Kristin at My Uncommon Slice of Suburbia
Tagged with: Winter mantle
Filed under: Decorating
Like this post? Subscribe to my RSS feed and get loads more!