Ready or not, our homeschool speech co-op day is happening Saturday. They have been so much fun in the past and the kids have a lot of great memories from these days. Medieval Times was a favorite but so was Under the Sea &  Pioneer Day, We've also done Democratic Republic of the Congo and Inventions. I think this must be our 6th time to have a homeschool speech co-op day.
The point of our speech day is to teach our children public speaking skills but the bonuses are they get to learn about a subject in-depth (we hope), learn to write a speech and practice their public speaking skills all in a fun setting. We invite grandparents and others who we will feel are interested in the kids and what they're learning.
For some reason, we have all been lagging with the topic that was chosen.  It has now been over a year almost 2 years since we chose our topic.  Tsk, tsk!  Usually we plan for about 6 months and then have the speech day. Not this time.
We had a work day a few weeks ago. This is something we started with our Medieval study. We have a good time all working together on various projects. I think these are always fun days. We usually try to have the kids do some projects that we can use as props/displays for the actual co-op day.
One of our projects this year was for the kids to choose either a Central Power flag or an Allied flag and then construct it out of construction paper.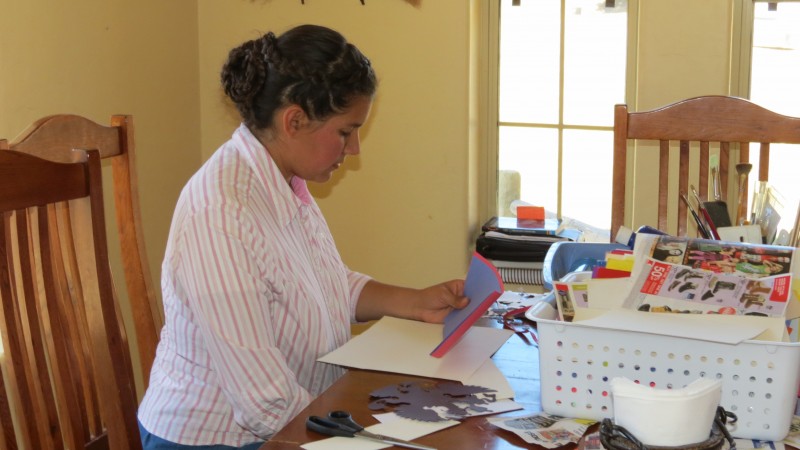 We found this website that had all the flags of World War I with pictures and a brief history of each one.
This is a German Naval Jack flag which was used on all Imperial German warships between the years 1909-1919.
All the flags will be attached to a dowel and placed in the ground for display.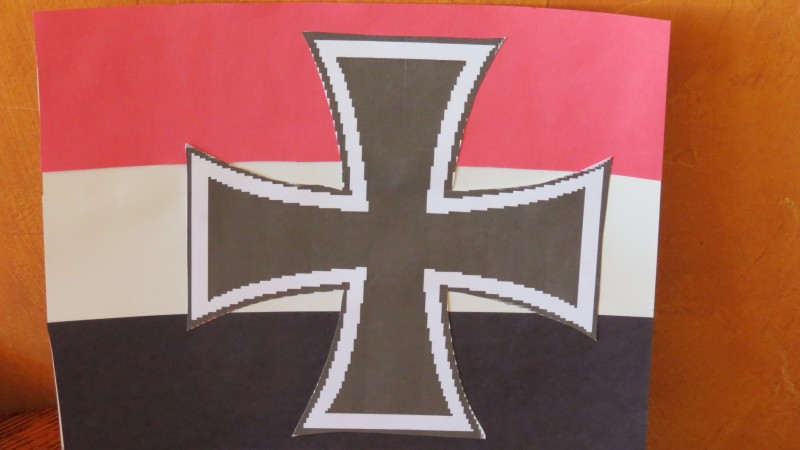 Then we had all the kids trace a war poster they had chosen from the WWI era onto a poster board using our digital projector.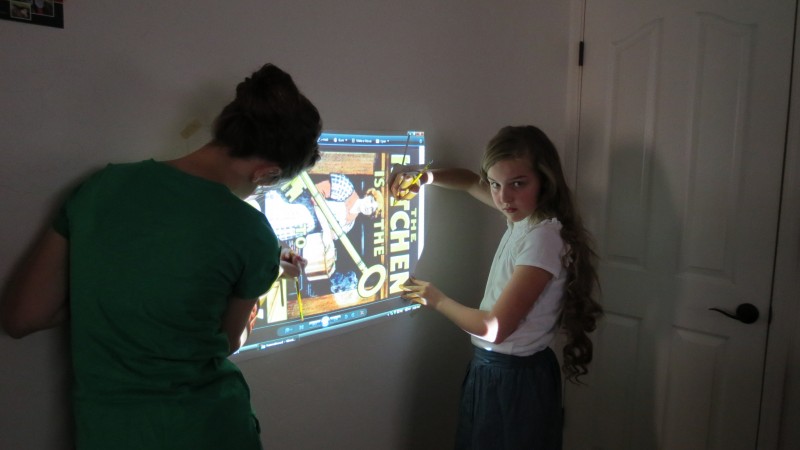 The kids all took their posters home to paint them or color them – their choice.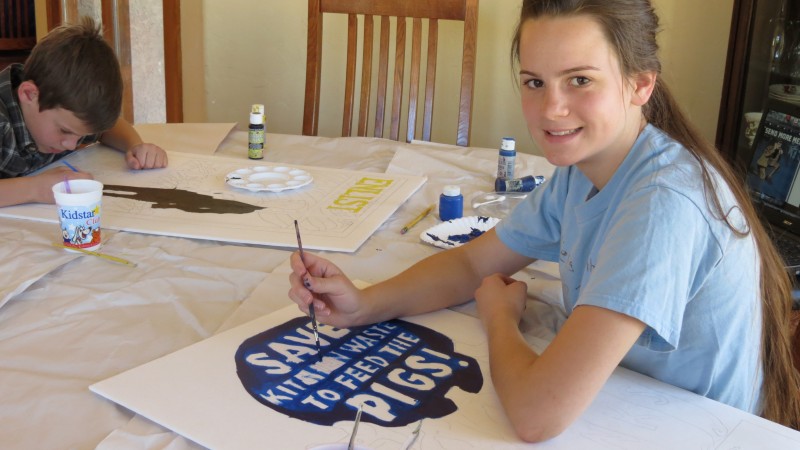 These are the ones my kids painted.  They're mostly done but parts of the face still need to be completed.  We've purchased plenty of 1×2's that we'll be pounding into the back yard with a child's completed war poster stapled to it.  We'll have 10 of them dotted around the yard.  I think it's going to look great.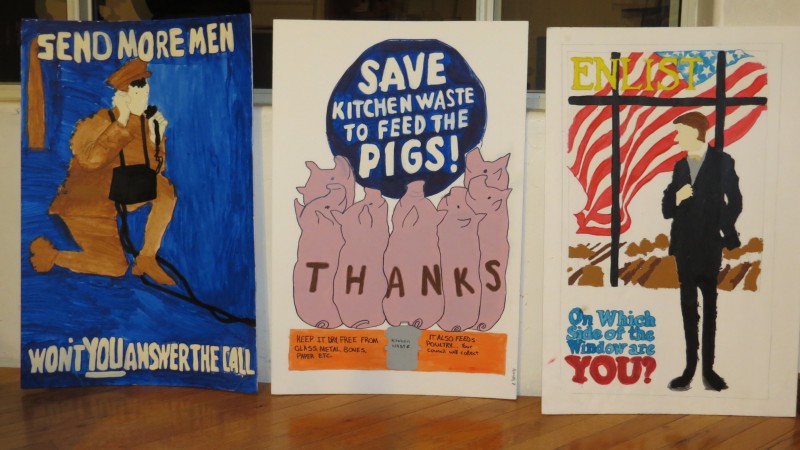 Something we had not planned but is kind of neat is that we're having our WWI co-op day near the time World War I ended.  The war actually ended on November 11 (formerly known as Armistice Day), and our speech day is going to be on November 17. I think it will add to the occasion.  We are planning to start at the exact time the war ended 11a.m.
It's shaping up to be a fun day but one of the main things of all is getting those speeches written and we still have 2 to go!  This is not something I recommend.  You don't want to follow our example in this for sure!
Filed under: Homeschool Co-Op Days • Homeschooling • Public Speaking
Like this post? Subscribe to my RSS feed and get loads more!