Yesterday, I was cutting up a cantaloupe and Audrey says to me, "Does that come from an animal?"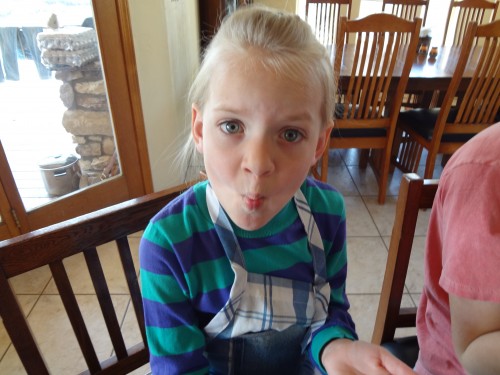 Thinking all along that she was just having fun, I responded, "No, it comes from the ground."
"What is it?"
"It's a melon."
As we continued to talk, it finally came out that she assumed I was cutting up a cantaloupe which she concluded was part of an antelope.
Because I had never thought to explain where cantaloupe's come from.
Oh dear, there are gaps in our homeschooling!  The greatest fear of a homeschooling mom.  I was so very close to having one.
Whew! Barely saved.
My Audrey knows more about how goats, chickens, and puppies are born than how a cantaloupe grows.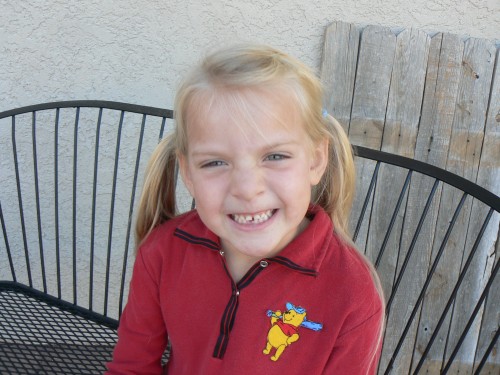 I know most parents would not panic over this conversation.  Like you would have, I had a good laugh because we all know our children will eventually learn these things and that it's just a part of being a child. Children are always learning about the world they live in – everyday – and having fun in the doing.
Until we decide it's time for them to do "real" learning.
Then the pressure begins.
Why?
As Dr. Raymond Moore (one of the fathers of the homeschooling movement) wrote in "The Successful Homeschool Family Handbook",
The best early "academics" are your responses to your children – giving yourself to them in warm fellowship, conversation, travel; reading and telling stories with moral values; working at home chores and cottage industries together; teaching them by example how to serve others (in the home and down the street); being alert to their highest motives and interests; and encouraging them to develop their own creative ideas in the sand pile, with kitchen dough, with a telescope, in a diary, and with tools in the garage or garden.  –Dr. Raymond Moore
A formal reading program at age 4? Formal academics at young ages?  (Click the link to read my post on Starting to Homeschool Your Young Child and a follow-up post here.)
The idea that parents should hurry reading spelling, writing or math ahead of children's normal development is not supported by a single replicable research study in the world or by any clinical experience in history.  All history, research, and common sense points in the opposite direction!  –Dr. Raymond Moore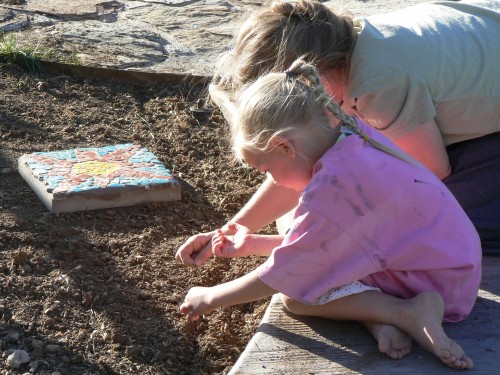 So what does it come down to when you consider this?
1.  Being exposed to a variety of experiences will increase their knowledge of the world around them
2.  Have "meaningful" talks with our children - (talking about cantaloupes count!)
3.  Play educational games with our children (they will learn, but there will be no stress for them or you)
3.  And if your child reaches age 11 and still doesn't know where cantaloupes come from – maybe take a botany class or raise a garden.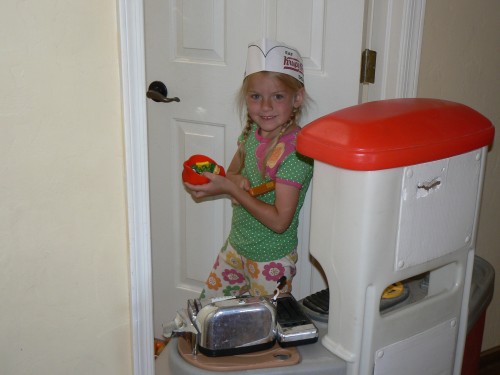 Filed under: Homeschooling • Raising Children
Like this post? Subscribe to my RSS feed and get loads more!