Hello, ladies.  I'm pretty excited that I finally got to finish my flag project.  Two flags, as a matter of fact.
I wanted to paint a USA flag and a Canadian flag on old wood.  For my purposes, I used a pallet that we had lying around.  I removed the boards, cut them to the size I wanted and then we attached them together by laying a couple of strips of wood down and stapling the boards I wanted to them.
Sorry, I don't have a picture of the underside to show you how we attached them but you probably have it figured out already anyways… right?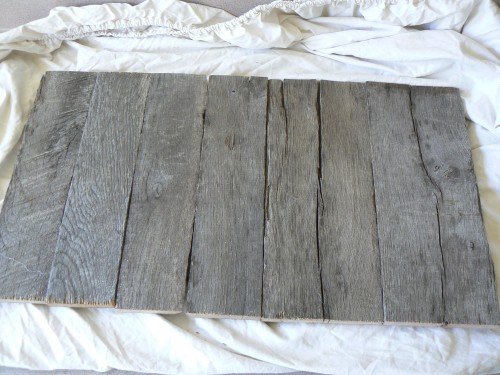 The next step was to prime the boards.  I used Kiltz.  I wanted to prime them so that I wouldn't have to use as much paint in the final process.  (Note:  I'm really a newbie at painting but I've read a lot of blogs and they always talk about priming so I asked my husband plenty of questions about it, so that I could understand better why I needed to do it at all.)
Kiltz is an oil based primer so I ended up throwing away the paint brush when I was done since it was an inexpensive one.  If you get it on your hands, it wants to stay.  You need some kind of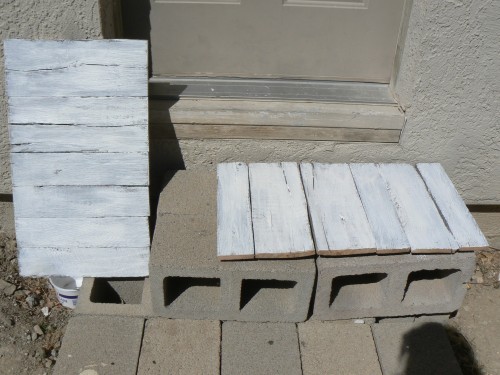 I started painting the Canadian flag first since that seemed like it was going to be the easiest.  I used masking tape to define my areas. Red on the left and right and white in the middle.  I found a Canadian Maple leaf online and printed it out using Printmaster.  I then traced the leaf onto the wood.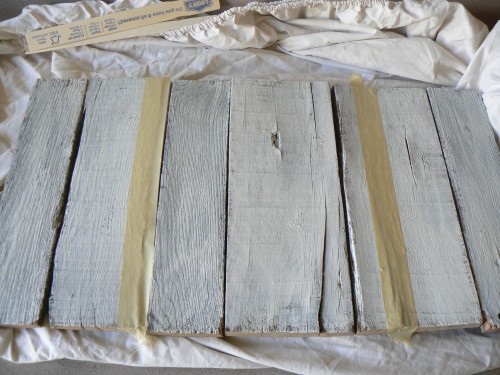 The finished piece…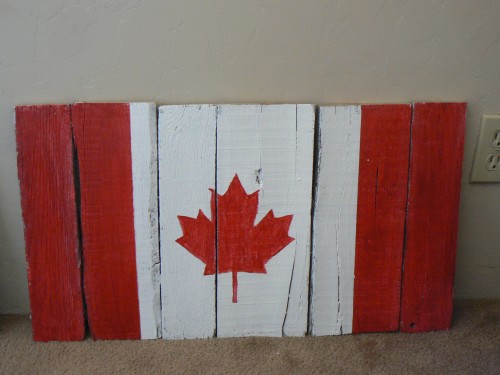 Next up was the United States of America flag.  It went pretty well except I was stumped on what I was going to use for the stars.  I asked for different ideas and my son thought of making a stamp.  Then I rememberd I had a rubber stamp with stars.  I used my paint brush to apply white paint to the biggest star and then stamped them on.  After each star was stamped I had to reapply the white paint.
Here's the finished USA flag.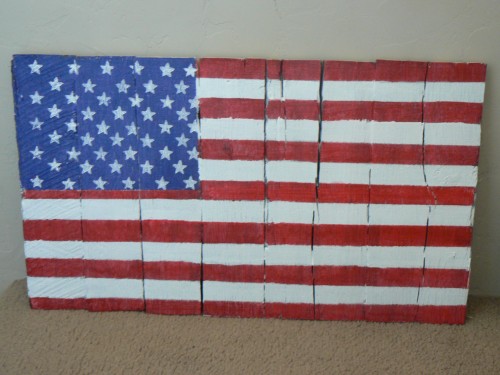 I'm using these to decorate my boys' bedroom.  They're now mounted on the wall and I think they look pretty good.  I'll show you the mostly finished corner next week.
Have a great weekend!
Joining up with
Filed under: Craft Corner
Like this post? Subscribe to my RSS feed and get loads more!