Today I'm joining up with Layla at The Lettered Cottage.  We're supposed to show some type of Table Decor for the holidays.  Well I kind of misunderstood and was thinking it just meant tablescapes.
I got my Christmas tea set out that my mother gave me several years ago.  She purchased it from Spiegal.  (Are they still around?)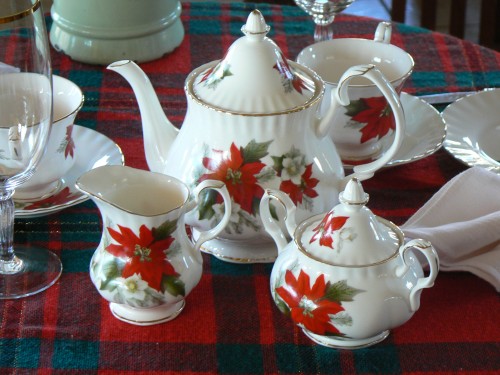 They're so delicate and have such a bright crisp pattern that I love.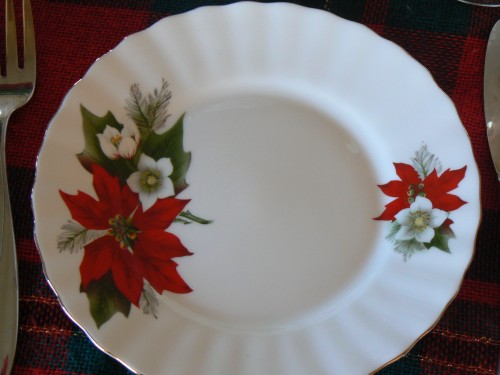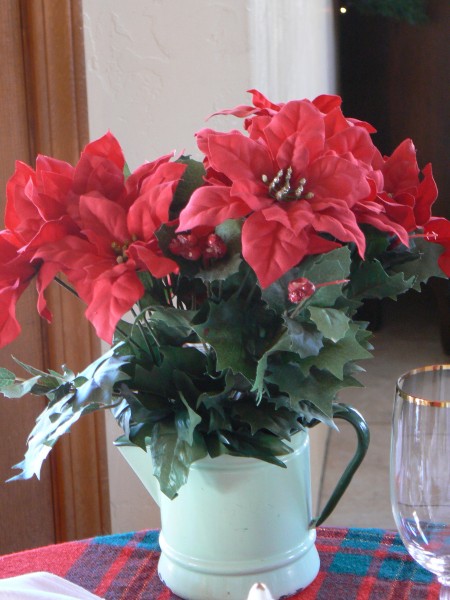 d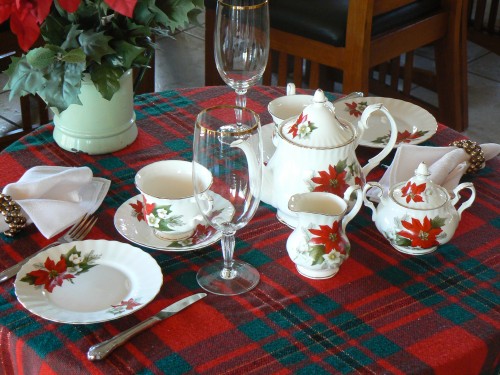 Tea Time! Hot tea, shortbread, cucumber sandwiches… Mmmm… sounds warming!  The temperature outside right now is 29°F.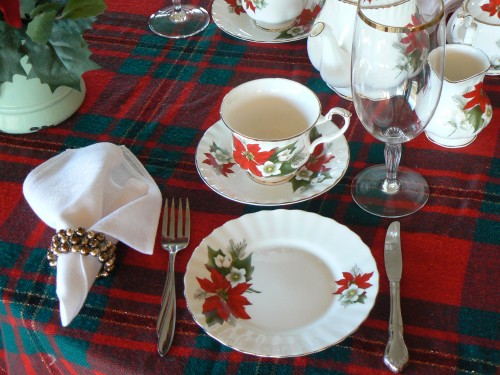 Sending you some warm Christmas Cheer.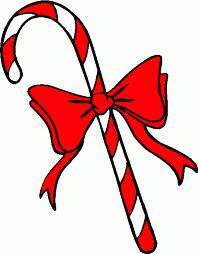 Linking up with:
Tagged with: Christmas • Tablescapes
Filed under: Tablescaping
Like this post? Subscribe to my RSS feed and get loads more!